Når MyResearch i forbindelse med sin årlige MyImage Bureau analyse spørger annoncørerne til, hvilken betydning en række kriterier har for deres valg af og samarbejde med bureauer, så sker der typisk kun relativt små forandringer fra år til år.
Således også i år.
Men finder man nogle af de gamle tal frem, så dukker der faktisk nogle interessante udviklinger op. Først og fremmest ser annoncørerne ud til at have nedprioriteret kreativitet og innovation.
Hvis vi indledningsvist kigger på årets tal, så ser de primære bevægelser ud til at være en stigende betydning af at være 'Strategisk stærke' samt en faldende betydning af at have 'En god forståelse for min forretning'. Tallene er dog ikke markante, og når det gælder 'Strategisk stærke', så har dette kriterie gået lidt op og ned over årene.
Valgkriterierne indgik første gang i 2011 og kigger vi på Top 5 i henholdsvis 2011 og 2022, så kommer de til at se således ud:
2011 – Top 5, valgkriterier
(procent der angiver Meget stor betydning)
Er gode til at skabe resultater (66)
Har en god forståelse for min forretning (63)
Er kreativ stærke (56)
Er strategisk stærke (53)
Er innovative (46)
2022 – Top 5, valgkriterier
(procent der angiver Meget stor betydning)
Er gode til at skabe resultater (68)
Har en god forståelse for min forretning (67)
Har gode digitale kompetencer (56) (38 pct. i 2011)
Er strategisk stærke (56)
Har et behageligt kundeteam og indbyrdes god kemi (55) (44 pct. i 2011)
Som det fremgår, så er der stor stabilitet i de to vigtigste valgkriterier, og at forretningsforståelse og resultatskabelse scorer højest, er vel relativt ventet. At 'Gode digitale kompetencer' har fået en markant voksende betydning i de 11 år, der er gået, kan næppe heller karakteriseres som overraskende.
Men som det fremgår, så er både 'Kreativ stærke' og 'Innovative' gledet ud af Top 5. Det er et resultat af, at 48 pct. i 2022 mod 56 pct. i 2011 tillægger kriteriet 'Kreativ stærke' Meget stor betydning, mens 36 pct. mod 46 pct. gør det samme på 'Innovative'.
Det betyder, at 'Kreativ stærke' er faldet fra en 3. til en 7. plads mens 'Innovative' er faldet fra en 5. til en 10. plads. Alt sammen i en periode, hvor mange vil sige, at både kreativitet og innovation er væsentlige parametre i forhold til at klare sig i konkurrencen.
"Et bud på en forklaring kan være, at det også er en periode, hvor den digitale udvikling har flyttet mange ressourcer over på data og målrettet markedsføring, som i de fleste tilfælde er meget taktisk orienterede. I den årlige CMO trendanalyse har vi søgt at identificere vægtningen mellem langsigtet branding og kortsigtet taktisk markedsføring, og svarene indikerer, at den taktiske markedsføring fylder mest. Vi har dog ikke stillet dette spørgsmål i mere end et par år, så jeg kan ikke sige så meget om en eventuel udvikling", siger adm. dir. Mogens Østergaard, MyResearch.
Nogle valgkriterier fra 2011 er gledet ud. Det gælder f.eks. mængden af specialkompetencer, specifik brancheerfaring, uafhængighed af kanalvalg samt personlige relationer. Ingen af dem blev dog dengang tillagt væsentlig betydning.
Dengang blev der også spurgt til betydningen af, om bureauerne var gode til at samarbejde med andre samarbejdspartnere. Her tillagde 24 pct. det Meget stor betydning. Men man kan sige, at det er et kriterie, der lægger sig tæt på 'Fleksible og agile' som er kommet med i år. Og dette kriterie angiver 49 pct. nu at have Meget stor betydning.
"Der er næppe tvivl om, at der er nogle grundlæggende kompetencer, der skal være på plads for, at en annoncør vælger at samarbejde med et bureau. Og her er det interessant, at Kreativitet og Innovation er faldet så meget tilbage. Men når det er sagt, så ser fleksibilitet og agilitet ud til at have en betydning, man skal passe på med at overse," siger Mogens Østergaard og fortsætter:
"Fleksible og Agile indgår også som et af de kvalitative udsagn, der udgør Brand Position i MyImage, og når vi sammenholder med, hvilke bureauer, der har de mest tilfredse kunder, så ser der faktisk ud til at være et link. Vi lever i en digital virkelighed, som er turbulent og hvor der kan opstå både udfordringer og muligheder meget hurtigt. I en sådan verden kan det blive vigtigt for annoncørerne, om de har bureauer, der er gode og hurtige til at tilpasse sig kundernes skiftende behov."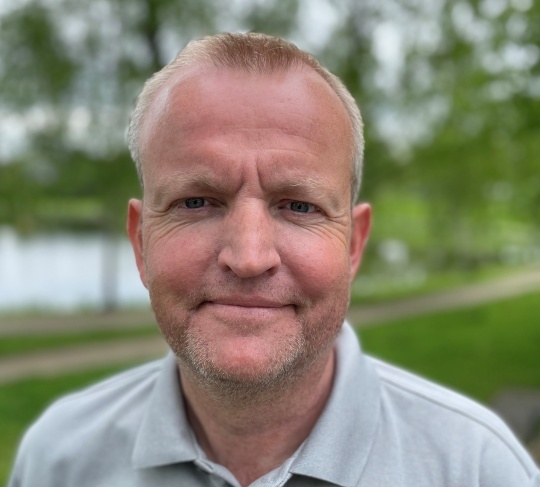 Adm. dir. Mogens Østergaard, MyResearch
MyImage Bureau produceres af MyResearch, som desuden producerer en række tilsvarende imageanalyser på andre brancher.
884 annoncører har svaret, hvilket giver en svarprocent på 30.
Den samlede imagescore (Brand Power) fremkommer gennem en kombination af kvantitative og kvalitative parametre. De kvantitative (Brand Strength) bygger bl.a. på kendskab og på hvor mange, der angiver at ville invitere bureauet til en pitch, mens de kvalitative (Brand Position) bygger på 9 udsagn, som respondenterne bliver bedt om at bedømme bureauer op mod.