Forestil dig en verden, hvor alle dine småopgaver bliver ordnet af en robottjener på dit mindste vink. Fra at lave din morgenkaffe til at folde dit vasketøj, kan disse avancerede maskiner revolutionere den måde, vi lever og arbejder på. Og de er tættere på at være en realitet, end de fleste af os tror.
2023 kan ende med at blive robotternes år. Mangel på arbejdskraft har sat fokus på udviklingen indenfor robotteknologi på mange forskellige områder. og selvom udviklingen har været undervejs længe, så sker der ekstremt meget på området netop nu.
Et af de mest interessante projekter er Tesla Humanoid: Optimus. Der er så meget teknologisk innovation involveret i det projekt. Alt fra aktuatorer, datasystemer, træningssoftware og selvstyrende AI-systemer skal bygges fra bunden. Men disse komponenter er allerede ved at blive udviklet i Teslas bilafdeling, så de har ekspertisen på disse områder og arbejder nu med at overføre den til udvikling af menneskelige robotter.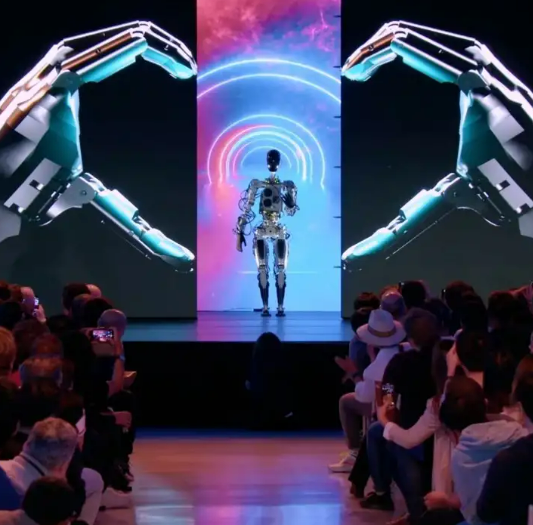 Andre virksomheder følger trop: Xiaomi har lanceret prototypen af deres CyberOne humanoid Robot. På Museum of the Future i Dubai, der blev åbnet i 2022, kan du møde Ameca, skabt af Engineered Arts i Storbritannien. Sofia, lavet af Hanson Robotics i Hong Kong, har sågar tidligere holdt en tale i FN og var samtidig den første robot, der fik statsborgerskab i et land (Saudi-Arabien).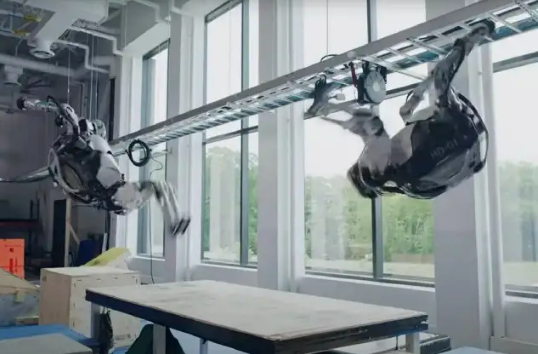 Og så er der Boston Dynamics (nu ejet af Hyundai Motor Group), som udvikler robotterne Atlas og Spot. Hvis du ikke har set deres parkour- og dansevideo, så har du noget af en overraskelse til gode. De bliver ved med at imponere med deres udvikling. Den seneste video, udgivet i januar 2023, viser Atlas, der griber fat i ting og kaster med dem samtidig med, at den bygger en vej op igennem et stillads – meget imponerende. Boston Dynamics udvikler komponenterne til fremtidige menneskelige robotter, samtidig med at de lancerer kommercielle robotløsninger i markedet til virksomheder som DHL.
Selvom Tesla Optimus endnu ikke kan danse og slå saltomortaler som Boston Dynamics-robotten Atlas, kan Teslas løsning meget vel være langt mere interessant, fordi Optimus ifølge Elon Musk vil kunne masseproduceres til en overkommelig pris. Den forventes at ramme markedet til en pris på omkring 20.000 dollars. Men desværre skal vi være tålmodige i mindst et par år endnu.
I mellemtiden er automatiserede køkkenrobotter fra Miso Robotics ved at tilberede pommes frites og kyllingevinger rundt om i verden, mens servicebots fra Pudu Robotics leverer maden til bordene. De har allerede med succes implementeret deres robotløsninger i mere end 600 byer rundt om i verden.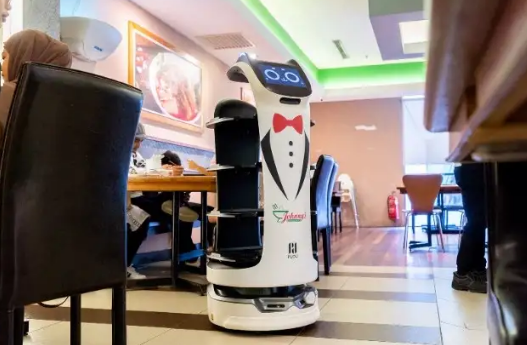 Potentialet er enormt. International Federation of Robotics forventer, at det globale servicerobotmarked når en størrelse på omkring 20,2 mia. dollars i 2023. Mulighederne for at robotter vil hjælpe millioner af mennesker med deres kedelige og ensformige jobs eller hjemme i vores boliger er måske stadig en drøm for nu, men fremskridtene er imponerende.
Jeg forudser, at de fleste af os vil møde en kommerciel service Robot for første gang i vores liv inden for det næste år. Vi vil se masser af innovation, nye lanceringer og produktudrulninger indenfor robot-industrien i 2023.