Wavemaker markerede sig i WARC Awards for Media
WARC Awards, der har samme ejer som Cannes Lions, har for sjette gang uddelt priser inden for Media. En af den globale awards fire kategorier er Best Use of Data, og her var der en dansk-produceret bronzevinder: Wavemaker for L'Oréal i Norden. I casen, med Mads Bindseil, Camilla Gad Damkjær og Kasper Zoffmann Jessen som afsender, brugte L'Oréal "a bespoke AI to deliver increasingly efficient Facebook media investments across its brands in the Nordics and grew online sales across four markets."
Obsidian Digital køber sig til ny partner
Det digitale bureau fortsætter opkøbsstimen fra 2021 – denne gang med opkøbet af et enkeltmandsbureau. Ejeren bliver samtidig medejer og partner i Obsidian Digital.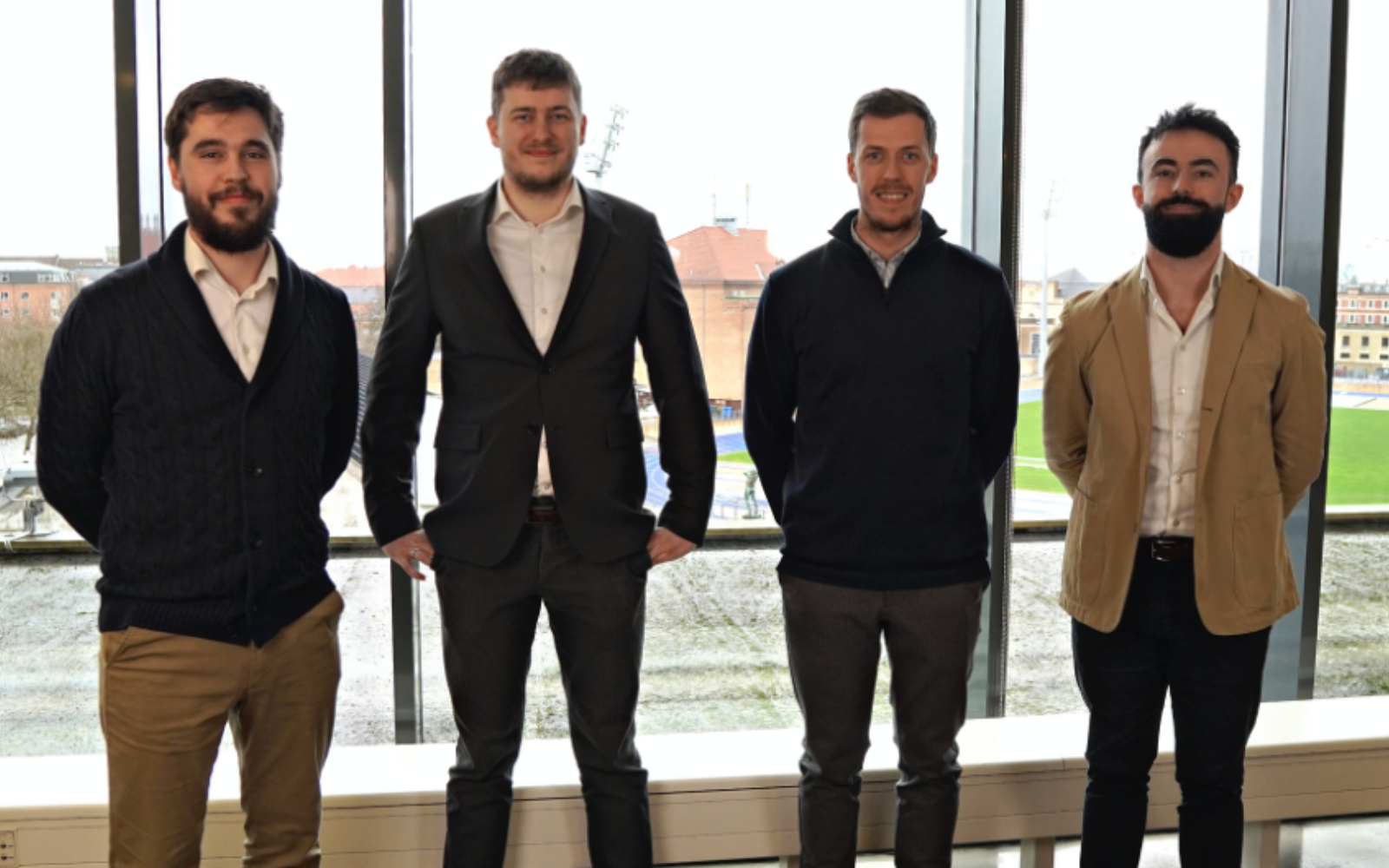 Heartbeats' bureau får sit navn
I september annoncerede mediehuset Heartbeats, at man udskilte en ny forretningsenhed – et selvstændig bureau, "der kan fortælle historier, så hjertet banker og tårerne triller", som det lød i pressemeddelelsen. Heartbeats Agency, lød det foreløbige navn på daværende tidspunkt, hvor bureauets identitet endnu ikke var fundet.
Begge dele er nu kommet på plads. Bureauet er døbt Heartbeats Studio, mens 'empati-marketing' skal være i centrum. Det fremgår af en pressemeddelelse. Her lyder det fra Peter Stenbæk, der er CEO i det nye Heartbeats Studio, at man har kigget mod udlandet efter inspiration til bureauets identitet:
"Vi ved fra udlandet, at BtC-kommunikation kan tage udgangspunkt i samtaler om emner, der normalt ikke betragtes som reklameegnede. Det kan være tabuer, udfordringer og personlige fortællinger om dét, der i virkeligheden driver menneskers færden i livet. Heartbeats har allerede gennem en række succesfulde samarbejder skabt content, folk gider at involvere sig i. Et fænomen, der kaldes 'Empathy Branding', og det er det, vi nu kommer til at styrke endnu mere."
Dansk bureau designer website for Awwwards
Et dansk bureau står bag designet af årets hjemmeside til det uofficielle verdensmesterskab i online design, kreativitet og indhold, Awwwards. Opgaven er i år landet hos Granyon, der specialiserer sig i design og branding. Her lyder det fra CEO Mikkel Noe Westh i en pressemeddelelse:
"Som webdesignere har Awwwards altid fungeret som inspirationskilde og motivator til at lave bedre løsninger. Det er stedet, hvor de bedste i branchen viser deres arbejde og giver feedback på andres design. For Granyon er det kæmpestort at få lov til at skabe et koncept og designe platformen, der skal præmiere de bedste webløsninger verden over."
Bureauet skriver i pressemeddelelsen, at løsningen tager udgangspunkt i den følelse, man får, når man som designer vinder 'årets bedste design- og webløsning'. Man kommer i den syvende himmel – på engelsk: Cloud Nine – hvor alt føles let, lyst og rart.
Websitets design er derfor bygget op omkring flere lag af skyer og en 3D-visualisering af Awwward-statuetten, der til sammen skal skabe oplevelsen af dybde og give en svævende og let fornemmelse, hedder det i pressemeddelelsen.
Knowit Experience vinder international pris
Den danske nødhjælpsorganisation DinNødhjælps nye visuelle identitet, 'Land of Hope', har vundet guld ved International Visual Identity Awards i kategorien for 'Charity & Non-Profit'.
Den nye visuelle identitet er, sammen med en ny brandplatform, udviklet af Knowit Experience (tidl. Creuna), der også står bag udviklingen af nyt navn, brandbog, merchandise og ikke mindst website.
Sidste år vandt projektet også to Red Dot-priser.
Vertica fordobler partnerkredsen
Tre medarbejdere er udnævnt til partnere i Vertica. Udvidelsen af partnerkredsen skal sikre fortsat vækst i både omsætning og personale.