Dansk bureau vinder international kunde igen-igen
Efter en pitchrunde har Nestlé valgt bureau til at stå i spidsen for deres content i Norden. For tredje gang er valget faldet på Mediacom Beyond Advertising.
Dept udvider til Asien
Det internationale digitale bureaubrand Dept, der har kontorer i 17 lande og bl.a. har 100 medarbejdere i København, slår for første gang dørene op for et kontor i Asien – nærmere bestemt i Singapore. Det bliver med den tidligere CEO for Havas Group, Vishny Mohan, i spidsen.
"Over de seneste par år har vi leveret en bred vifte af projekter, der har sat sit aftryk i markedet i Asien og Stillehavet, bl.a. for brands som Mizuno, Samsung, Weber, Fujitsu og KLM. Vores vision har altid været at hjælpe vores kunder arbejde med de største talenter i verden, geografien desuagtet," siger global CEO for Dept, Dimi Albers, i en pressemeddelelse.
Dept blev grundlagt i Amsterdam i 2015 og er siden vokset til 2000 medarbejdere fordelt på fem kontinenter. I Asien og Stillehavsområdet vil Dept have en opkøbsdrevet tilgang for at vækste med omkring 1000 mennesker, hvilket skal bidrage med 10 pct. til Depts samlede globale overskud i 2024, lyder det i pressemeddelelsen. Her oplyses det også, at der vil blive etableret teams i Manila, Delhi og Jakarta.
Bureau og PR-specialist indgår samarbejde om robotbranchen
PR-specialist Malene Grouleff og det digitale marketingbureau Conversion indgår et samarbejde målrettet den danske robotindustri. Håbet er, at man sammen kan hjælpe virksomheder, der arbejder med robotter, droner og automationsteknologier, med at nå ud til en bredere offentlighed.
Norsk sportsbrand vælger dansk bureau
Det norske sportsbrand Sweet Protection vil indtage en stærkere global position, især på det nordamerikanske marked, og det skal det danske Sunrise hjælpe med. Det er første gang, at brandet vælger bureau – for hidtil har "de haft svært ved forstå vores brand og marked".

Viborg Kommune og Have vinder europæisk PR-pris
En tegnekonkurrence for børn har inkasseret Viborg Kommune og kommunikationsbureauet Have Kommunikation & PR en pris ved European Excellence Awards.
#TegnHåb-kampagnen, som opfordrede børn til at lave tegninger til andre børn rundt omkring i verden for at skabe håb under corona-krisen, vandt i kategorien 'Digital Event'. De mere end 3000 tegninger, der er indsendt fra børn i 33 lande, har også tidligere vækket international award-opmærksomhed. I august vandt kampagnen tre guldpriser og en enkelt sølvpris ved Stevie Awards, der også er kendt som The International Business Awards.
Viborgs borgmester, Ulrik Wilbek, siger i en pressemeddelelse, at priserne har givet blod på tanden til at fortsætte kampagnen. Den vil derfor blive lanceret som en årlig tegnekampagne.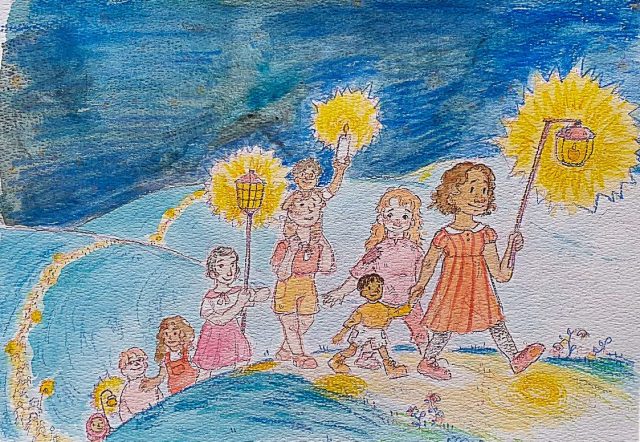 Dansk billedplatform solgt for trecifret millionbeløb
En svensk kapitalfond har opkøbt den danske AI-baserede billedbehandlingsplatform Pixelz for at sætte yderligere gang i væksten.