"Da ChatGPT blev gjort bredt tilgængeligt, blev det hurtigt klar for os, at vi ligesom alle andre havde fået adgang til en gamechanger," siger CCO og partner i s360 Digital, Mathias Hillerup Larsen.
Derfor er man også ligesom på reklamebureauerne allerede godt i gang med at lære de nye værktøjer at kende og finde ud af, hvordan de kan skabe værdi hos de digitale bureauer s360 Digital, Vertica og Abtion.
Mathias Hillerup Larsen fortæller:
"ChatGPT har helt klart betydet, at vi oplever en langt større nysgerrighed omkring AI. Men vi oplever også, at mange ikke ved, hvor de skal starte og slutte. Vi hjælper kunderne med at identificere og eksekvere rigtigt i forhold til AI."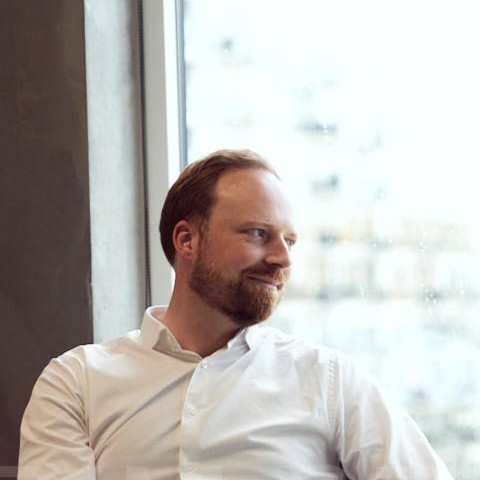 Brugen af AI har skabt nye processer
På bureauet startede man hurtigt efter ChatGPTs indtræden på markedet i slutningen af 2022 at kigge på retningslinjer for ansvarlig anvendelse af AI, GDPR og fortrolighed.
"Dernæst lavede vi et AI-community for alle ansatte og et AI-community specifikt for udviklere. Og så begyndte vi på at bruge AI til produktspecifikke tracks for content, SEO, Google Ads m.m. Nu anvender vi LLM-baserede værktøjer dagligt, og det har medført en del nye processer, særligt inden for SEO, content, creative og udvikling," siger Mathias Hillerup Larsen.
De nye redskaber bruges især til at optimere interne processer og forbedring af produkter, fortæller Mathias Hillerup Larsen:
"Et godt eksempel er vores tilpasning af tilgang til content. Det er et område hvor vi begyndte at arbejde med AI allerede før ChatGPT, men her er de ansvarlige gået fra at være skribenter til mere at have rollen som researchers og editors. Det har betydet, at vi har kunnet forbedre vores leverancer markant."
Mathias Hillerup Larsen tilføjer:
"Et andet eksempel er arbejdet med kreativer. Her undersøger vi bl.a. om Adobes Generative Fiil, Adobe FireFly og Microsoft Designer kan være med til at sikre at vi i fremtiden kan levere bedre kreativer i flere varianter med færre krav til råmaterialet."
Integration af AI i andre systemer
Hos Vertica er kræfterne især blevet brugt at udforske, hvordan de forskellige AI-redskaber konkret kan hjælpe kunderne i deres hverdag, fortæller Anna Katrine Matthiesen, der er partner hos Vertica, og hun giver et eksempel:
"Vi har for eksempel skabt et værktøj, der kan integrere ChatGPT til dit PIM-system og generere produkttekster. Derudover arbejder vi også med at skrive avancerede prompts til at udarbejde kanalspecifikt content. Vi tager altså skridtet fra, at værktøjet kan benyttes eksplorativt til pludseligt at kunne benyttes direkte af vores kunder i deres hverdag."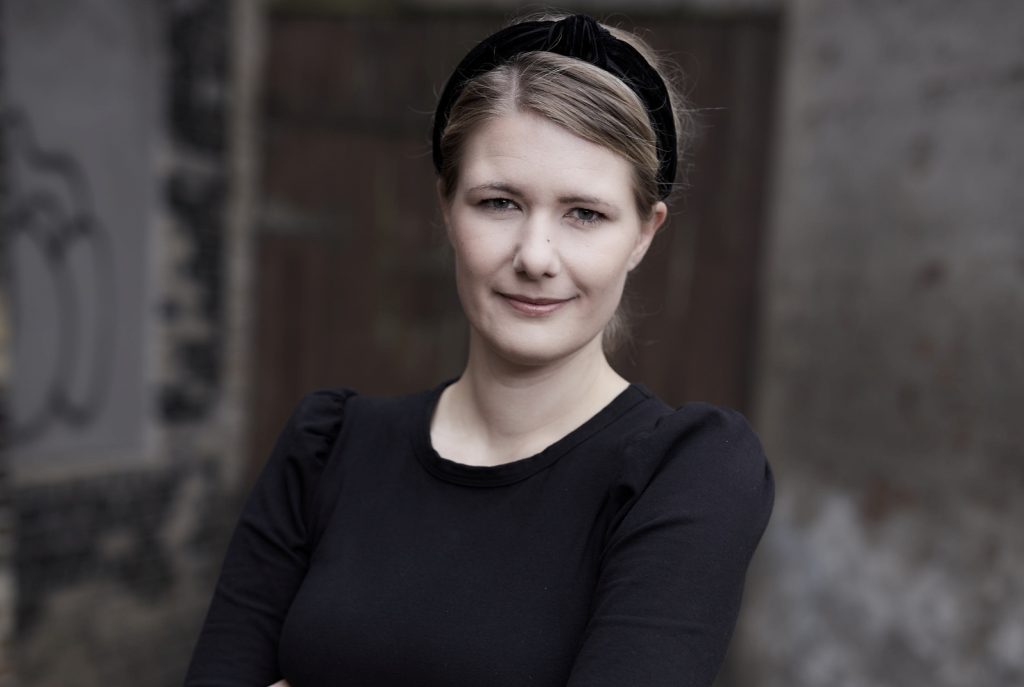 Anna Katrine Matthiesen kommer med endnu et eksempel:
"På samme måde undersøger vi lige nu i samarbejde med vores kunder mulighederne for at bruge AI til at lave forecasts på forskellige områder såsom indkøb, kundeindsigter og logistik. Og så har vi udviklet et AI-værktøj, der gør det muligt at automatisere kategorisering af produkter for virksomheder, som har store og konstant ekspanderende produktkataloger."
Vertica har derudover planlagt, at de til efteråret skal afholde kurser i AI, der kan lære kunderne om, hvordan de helt håndgribeligt kan inkorporere AI i deres e-commerce setup.
En videbegærlig ven, der har tid til at brainstorme med dig hele tiden
Flere medarbejdere hos Abtion, følte, at det var lidt underligt at bruge AI i starten, fortæller CEO Mads Hofman:

"Det var lidt som at læse facitlisten, fremfor selv at lave 'sit arbejde'. Det har været en overvindelse at acceptere, at man ikke sprang over hvor gærdet var lavest, når man brugte ChatGPT. Men det handler jo i højere grad om at tage afsæt på et højere niveau, hæve barren for produktivitet og øge kreativitet og hastighed i det arbejde man alligevel laver. Som en meget videbegærlig ven, der har tid til at brainstorm med dig hele tiden."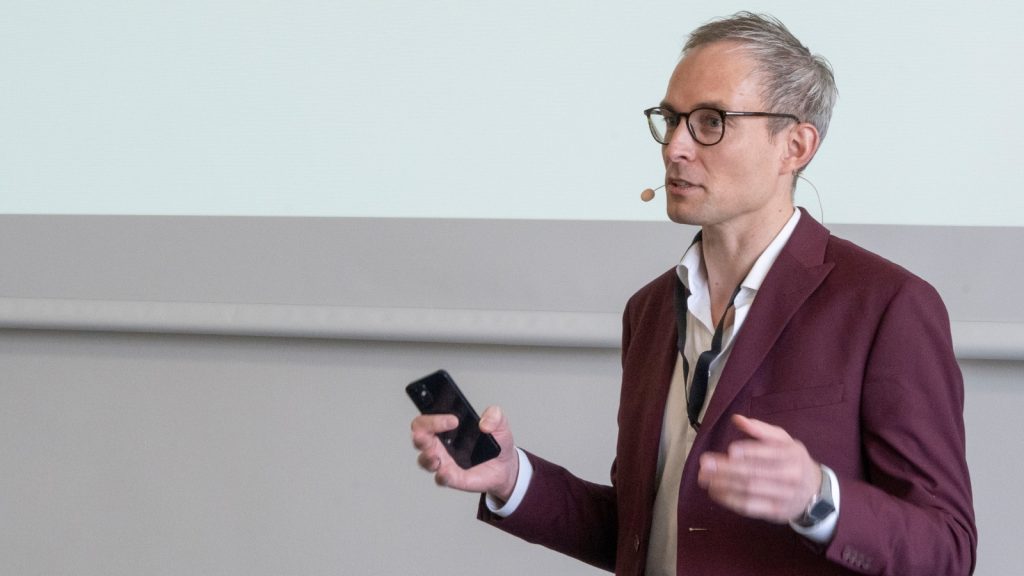 Hos Abtion bruger udviklerne CoPilot til at hjælpe med den skrevne kode, mens designerne bruger Midjourney, Dall-E og Gigapixel til at øge kreativiteten og få inspiration samt kommunikere stil, tone og retning for visuelle mockups.
"Vi bruger næsten ikke Stock-images længere, og vi kan bedre give et kreativt pitch, nu hvor vi kan vise det i stedet for at forklare det." siger Mads Hofman, som selv er bruger af ChatGPT:
"Jeg bruger ChatGPT som afsæt for brainstorm. I stedet for et hvidt dokument, så har jeg en dialog om et emne. Jeg kan mærke jeg får mere ud af ChatGPT hvis jeg starter meget tidligt i mine overvejelser. I stedet for at spørge om konkrete svar, så indleder jeg med den udfordring jeg har. Det kræver lidt træning, men giver utrolig meget når først man er kommet i gang."
Efterspørgsel fra kunderne
Bureauerne mærker en forventning fra kunderne om, at man sætter sig ind i de nye værktøjer:
"Kunderne spørger særligt til konkrete AI-features, og er meget interesserede i at få rådgivning omkring mulighederne for selv at bruge AI", siger Anna Katrine Matthiesen fra Vertica.
Fra Abtions Mads Hofman kommer to helt konkrete eksempler på, hvad man har lavet for kunderne:
"Vi har bygget en løsning for en kunde oven på ChatGPT's API. Det er en HR-Chatbot, som beriget med al information fra Intranettet, herunder bl.a. personalehåndbogen, barselsregler osv. kan hjælpe med præcise svar på spørgsmål fra medarbejderne, samtidig med det fjerner repetitive spørgsmål hos HR."
En anden AI-løsning bygget på ChatGPT er for Ejner Hessel, hvor Abtion har arbejdet med et chatinterface i relation til tilbehør til biler.
"I stedet for at skulle lave en masse quieries i en søgefunktion, herunder tagging af tilbehørskompatibiltet med specifikke bilmodeller, så fodrer vi vores egen database med al tilbehøret og lader AI'en overskue og sammenfatte hvilke dele der kan bruges hvor og hvornår. Det betyder at man som kunde kan få svar på ret komplekse spørgsmål til en given bilmodel og dets tilbehør, alene via en chatbot. Det kan være en fin støtte i en webshopsituation. Løsningen er dog stadig i prototypestadiet, så indtil videre er det ikke et kommercielt produkt."
Creative Club holder et bureaulederseminar den 21. september, hvor man også kommer ind på, hvordan AI påvirker og transformerer bureaubranchen. Se mere og tilmeld dig her