Bureaubiz har i oktober, med seks kreative på nye måder, og november, med syv fremhævede fra tre KK-årgange, fået fagfolk til at hive særlige talenter frem i lyset.
Nu følger et målrettet fokus på branchens bedste skrivere.
Clara Prior-Knock og Katrine Jo Madsen er til hverdag creative director på hhv. Uncle Grey og Ogilvy. For fem år siden føjede de titlen Fagansvarlig til, da Tekstlinjen åbnede for studerende.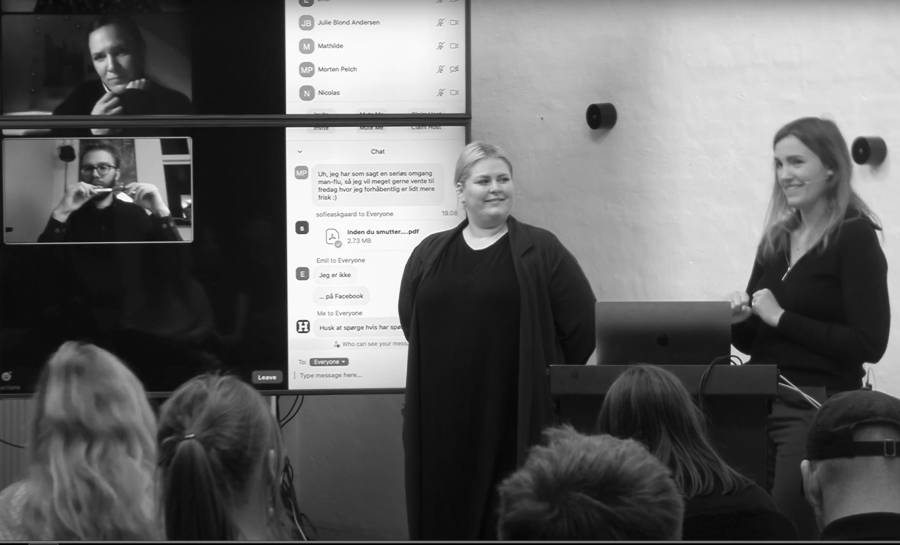 Og tre år siden satte de på Bureaubiz spotlight på nogle af de bedste skrivere, de havde mødt undervejs som fagansvarlige.
Siden da er der løbet mange forskellige talenter gennem skrivemaskinen. Og derfor giver det god mening for Clara Prior-Knock og Katrine Jo Madsen at stoppe op på ny og sætte på navn og ord på de allermest lysende af slagsen. Indledningsvis et par ord om de forskellige talenter:
"Nogle er fødte tekstforfattere, og andre er blevet det undervejs. Men fælles for dem alle er, at de har (gen)fundet en portion kærlighed til det at skrive – og skrive meget. For hvis der er en ting, vi selv har lært i arbejdet og på Tekstlinjen, så er det, at man opnår kvalitet gennem kvantitet."
"Det har været spændende for os at følge, hvordan tekst-disciplinen aldrig har været bredere, end den er i dag – og at talenterne både har vidt forskellige baggrunde og arbejdspladser. Det har vi derfor også forsøgt at favne i vores bud på seks tekst-talenter anno 2022:"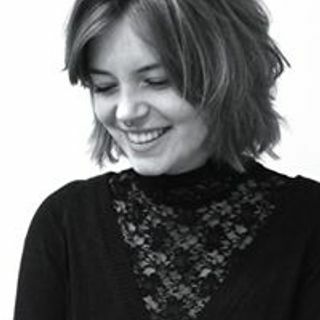 Nomi Simone Forchhammer
Da Nomi startede på Tekstlinjen, havde hun skrevet tweets for Politiet, redigeret tekster på netdoktor.dk og været inhouse-tekstforfatter hos et forsikringsselskab. Og så havde hun læst film- og medievidenskab på KU. På Tekstlinjen rørte hun os med formfuldendte manifester og bevingede digte. Men det var ikke kun storladent og højtflyvende. Nomi skrev hårdtslående jokes, der fik selv Thomas Hartmann til at blive misundelig over hendes indsigter og måde at levere dem på. I dag er Nomi Head of Brand hos start-up virksomheden Vuffeli.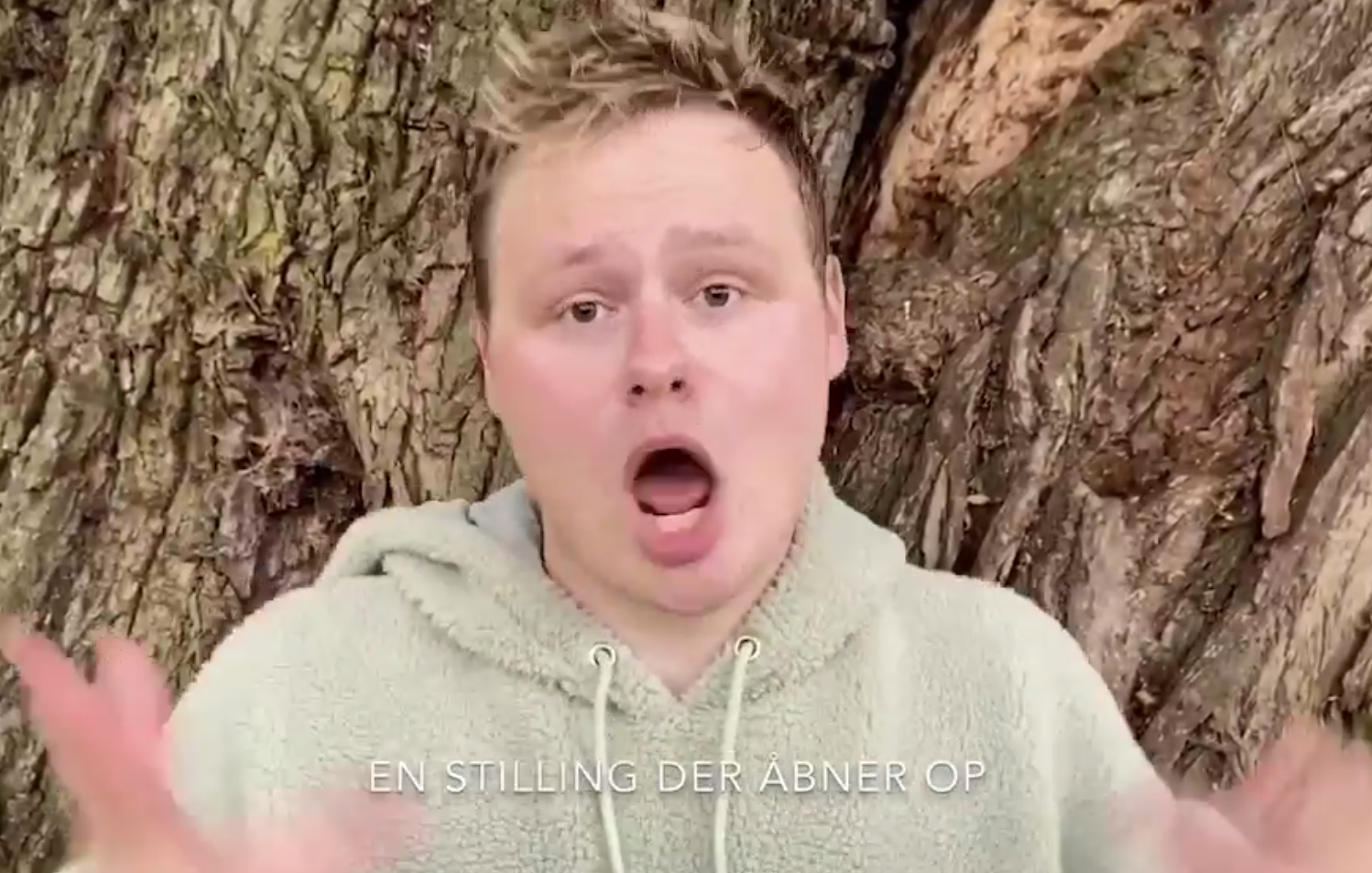 Nick Hvidtfeldt
Nick er fuldstændig frygtløs. Hvilket er én af hovedingredienserne, når det kommer til at få gode tekster til at leve. Han giver lige så meget af sig selv, som han giver teksten opmærksomhed og kæler for hvert et ord. For Nick er typen, der lægger lige meget kærlighed i en LinkedIn-post som i et stort manifest, lille en brødtekst eller en tempofyldt rap (hør selv hans relativt explicitte afgangs"tale" her). Derudover underviser Nick også i Britney Spears-dance moves ved siden af sit arbejde som tekstforfatter på det digitale bureau Merkle.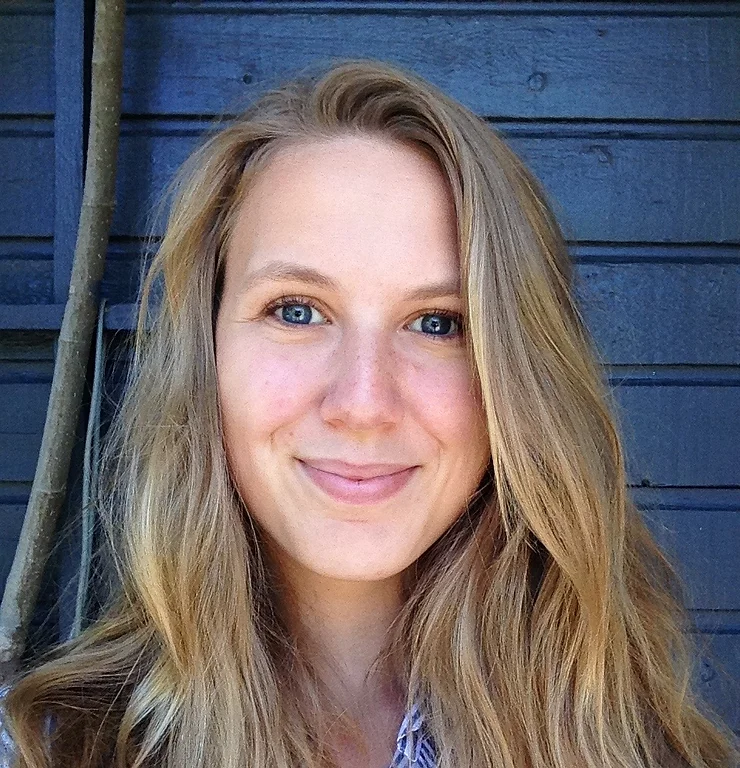 Lise Charlotte Lehwald
Lise er tekstforfatter med stort T. Når Lise skriver, kan man mærke, at hun synes, det er sjovt. Hendes glæde ved teksten kommer simpelthen ud igennem fingrene og ned på keyboardet i formfuldendte, morsomme, skarpe sætninger. Og så er hun grundig – og det kan vi rigtig godt li' på Tekstlinjen. Lise er typen, der præsenterer velargumenterede tekster, der er skrevet med brandets tone of voice og hendes helt eget take på det pågældende emne. Aldrig kedeligt, altid friskt. I sin hverdag skriver Lise konceptuelt på Brandhouse, og har lavet godt arbejde for bl.a. Netto. Vi glæder os til at se, hvad hendes næste overskrift er.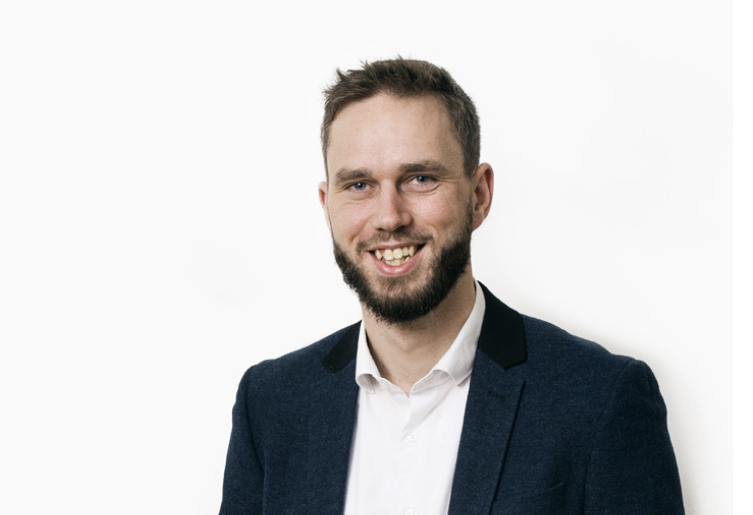 Bjørn Ubbe Ebbesen
Bjørn er en svamp. Altså når det kommer til lære. For Bjørn er virkelig god til at suge til sig! På ingen tid fanger han fidusen og kan omsætte ny viden til tekst, der løser lige præcis den opgave, han sidder med. Reklame-overskrifter var fx ikke noget, Bjørn havde dyrket synderligt på det kommunikationsbureau, han arbejdede på som rådgiver. Ej heller på statskundskab, som er hans oprindelige baggrund. Men det var alligevel Bjørn, der fik både os og Peter Dinesen til at tippe ekstra meget med hatten, da vi på Hold 04 havde glæde af Bjørns sylespidse pen. Og reklameskriveriet fangede da også hans øjne, for i dag går Bjørn på Reklamelinjen for at få endnu mere indsigt i faget. For at det ikke skal være nok, arbejder han samtidig som Change Communication Consultant hos Implement.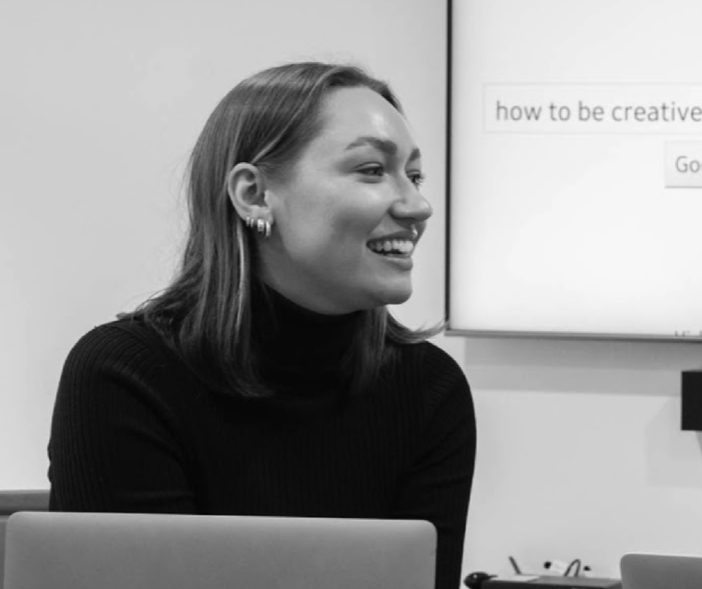 Josefine Petry
Josefine er virkelig god til at fange et brands tone of voice – eller selv skabe stilen og få den ned på papir, så vi andre kan være med. Det var i hvert fald en fornøjelse at se hende svinge sig fra alvorligt og præcist til legesygt og indsigtsfuldt på nul-komma-fem, om det så var på Envision eller hos os på Tekstlinjen. Og så har Josefine altså så meget kærlighed til faget, at det var smittende for alle os andre. Så selvom hun pt tager en pause fra reklamebranchen på en jordomrejse, så håber vi, at hun vil komme hjem og berige arbejdslivet med sine skarpe sætninger, gennemtænkte koncepter og velvalgte ord.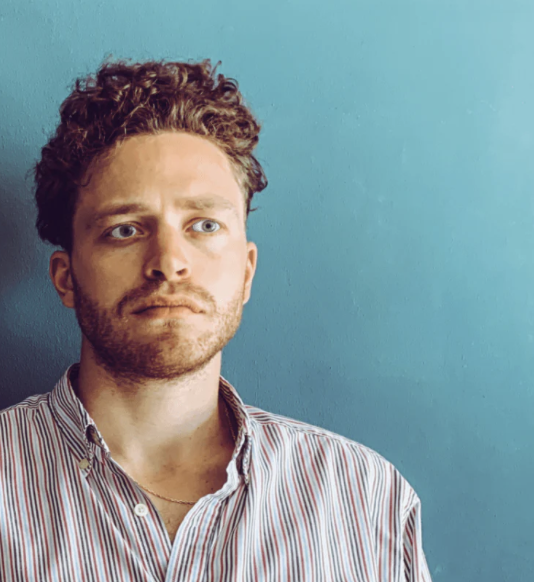 Nicolas Housted
Nicolas er en god gammeldaws tekstforfatter — også selvom han stadig er ung. Han kan sit kram og er formentlig født med en ordbog i munden. Udover en imponerende can-do attitude (da han fx frivilligt stod op midt om natten for at deltage i de første mange gange af Tekstlinjen via Zoom fra Thailand på barsel), besidder han en evne til at skrive one-liners, så Thomas Hartmann griner, og spiddende overskrifter, som bare sidder i skabet. Og så har han qua sin uddannelse fora DJMX en solid konceptuel forståelse. Før han startede på Tekstlinjen, følte han sig ikke helt klar til at bemægtige sig titlen "tekstforfatter" – men det gør han nu med rette på Advice. Heldige dem!