Selvom 190 regnskaber med over 4,2 mia. kr. i bruttoavance er en ganske stor mængde, der udgør mere end 40 pct. af den årlige Nøgletalsanalyse fra Bureaubiz, der udkommer i rapporten BureautTrends, så kan det dog ikke karakteriseres som repræsentativt, og derfor kan tallene forandre sig en del, når alle ca. 400 bureauregnskaber er i hus.
Men med det forbehold in mente, så er det et bemærkelsesværdigt tal, der lige nu står ud for udviklingen i bruttoavance: Et plus på over 12 pct.
Det er det tal, som kommende bureauregnskaber skal benchmarkes op mod.
Når man tager stemningen i 2022 i betragtning – krig, inflation, rekordlav forbrugertillid og mange forudsigelser om en truende recession – er der næppe mange, der ville have forventet, at tallet ville ligge så højt på nuværende tidspunkt. De resterende regnskaber skal være meget dårlige for, at året ikke skal lande nogenlunde fornuftigt.
Udviklingen skal desuden ses i sammenhæng med et 2021, hvor der var fuldt tryk på kedlerne. Bureaubranchen voksede med historiske 15 pct. i 2021.
På den anden side, så har samfundsøkonomien vist sig langt stærkere end antaget. Arbejdsløsheden er ikke faldet væsentligt og forudsigelserne om recession er smuldret mere og mere i takt med at økonomiske nøgletal har udviklet sig bedre end ventet.
Virksomhedernes markedsføringsudgifter står normalt hurtigt for skud i usikre tider, men noget tyder på, at de denne gang har haft is i maven.
Dog skal det bemærkes, at det først og fremmest er reklamebureauerne, der trækker ned. Virksomhederne kan godt have holdt mere igen på de mere traditionelle markedsførings-aktiviteter, mens de digitale investeringer er fortsat. Og det kan der godt være mere end reklamebureauernes udvikling, som indikerer. De traditionelle medier har meldt om faldende annonceindtægter, og der har været en række historier om sparerunder.
"Men når det er sagt, så er selv reklamebureauernes nuværende niveau overraskende godt i forhold til de meget usikre tider, som prægede 2022. Kigger man historisk på det, så er et plus på 6-7 pct. i et år, hvor virksomhederne normalt ville være hurtige til at skære ned på markedsføringen bemærkelsesværdigt. Tag f.eks. året med finanskrisen. Her faldt markedet med 10 pct.," siger bureaukonsulenten, Henrik Jensen fra Brandse & Co. Han siger videre:
"Der kan være flere forklaringer på, at tallene ser ud, som de gør. Den ene er, at virksomhederne rent faktisk har haft mere is i maven – at de har kunnet se, at markedet fortsat var der. En anden kan være, at digitaliseringen har placeret bureauerne og markedsføringsinvesteringerne stærkere i virksomhederne. Man kan godt skære i det traditionelle annonceforbrug for en periode, mens en del af den digitale annoncering er tættere på salget – som f.eks. search – og det skærer man ikke lige så hurtigt på. Hertil kommer, at digitale projekter kan være mere strategiske og forretningskritiske, og derfor skærer man ikke uden videre i dem."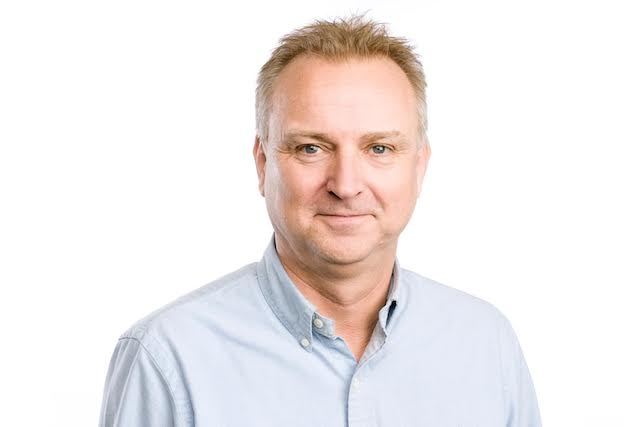 Henrik Jensen er dog ikke overbevist om, at stormen er redet af.
"Tallene er overraskende gode lige nu, men selvom digitale projekter kan være mere forretningskritiske, så kan det godt betyde, at reaktionstiden blot er langsommere – at der kan komme en reaktion, hvor man holder igen og sætter projekter på pause."
Den tilgang synes at blive bekræftet af den seneste statusanalyse blandt bureauledere, som Bureaubiz har lavet. Den viser umiddelbart, at det går ganske fornuftigt, men spredningen i besvarelserne om ordreindgangen er stor, og derfor er turbulensen stor.
Ydermere viste den nylige Reklameforbrugsundersøgelse, at annonceforbruget gik ganske godt i 2022 – dog med de digitale medier som den primære drivkraft. men at udviklingen var mere negativ i 2. halvår, og at der derfor godt kan være en opbremsning.
Kigger man på bureautyperne, så ligger eventbureauerne til at komme meget stærkt igen oven på corona-årene. Der har været et opstemmet behov for at mødes fysisk, som Eventuallys adm. dir., Rikke Nordentoft Damborg har formuleret det. De fylder bare meget lidt i det store billede.
Kommunikationsbureauernes fremgang kan skyldes, at virksomhederne i usikre tider har haft mere brug for krisehjælp.
Mediabureauerne ligger lavt – men her er kun ca. 10 pct. i hus. alle de store mangler, og det tal kan rykke sig meget betragteligt, når de regnskaber kommer.
Nøgletal for 190 bureauer
Bruttoavance 4,213 mia. kr., +12,4 pct.
Resultat før skat +0,629 mia. kr., +8,9 pct.
Overskudsgrad 14,9 (15,4 året før
Nøgletal for 50 digitale bureauer
Bruttoavance 2,192 mia. kr., +13,0 pct.
Resultat før skat +0,356 mia. kr., +1,5 pct.
Overskudsgrad 16,2 (18,0 året før)
Nøgletal for 84 reklamebureauer
Bruttoavance 1,235 mia. kr., +6,8 pct.
Resultat før skat +0,124 mia. kr., -6,9 pct.
Overskudsgrad 10,1 (11,6 året før)
Nøgletal for 29 kommunikationsbureauer
Bruttoavance 0,473 mia. kr., +15,1 pct.
Resultat før skat +0,07 mia. kr., +17,1 pct.
Overskudsgrad 14,8 (15,1 året før)
Nøgletal for 6 mediabureauer
Bruttoavance 0,134 mia. kr., +6,9 pct.
Resultat før skat +0,021 mia. kr., 13,9 pct.
Overskudsgrad 16 (15 året før)
Nøgletal for 10 designbureauer
Bruttoavance 0,088 mia. kr., +29,1 pct.
Resultat før skat +0,023 mia. kr., +67,3 pct.
Overskudsgrad 26,3 (20,3 året før)
Nøgletal for 11 eventbureauer
Bruttoavance 0,092 mia. kr., +94,9 pct.
Resultat før skat +0,035 mia. kr., +2417,1 pct.
Overskudsgrad 38,2 (3,0 året før)