Adam Mosseri, CEO hos Instagram, tweetede allerede den 9. november, at Instagram var i gang med at teste privatisering af likes:
Heads up! We've been testing making likes private on Instagram in a number of countries this year. We're expanding those tests to include a small portion of people in the US next week. Looking forward to the feedback!

— Adam Mosseri (@mosseri) November 9, 2019
Og den 14. november fulgte han op med et tweet, der annoncerede, at testningen nu bliver global.
Likes som faktor i influencermarketing
Men hvilken betydning kommer Instagrams beslutning til at have for influencermarketing på Instagram?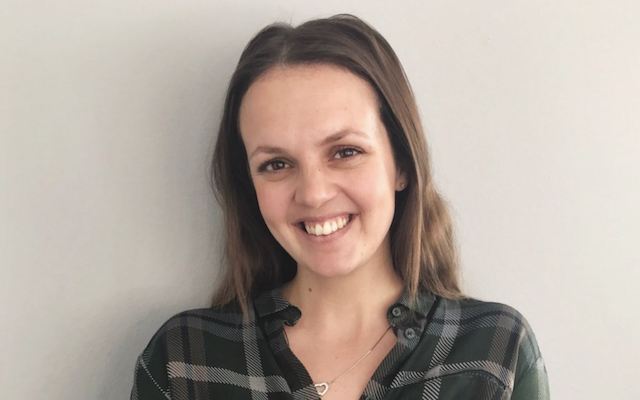 Barbara Saouma, der er partner i og client director hos Socical Zoo, mener ikke, at ændringen kommer til at have den store betydning:
"Jeg tror, det kommer til at betyde meget lidt, at Instagram har fjernet like-funktionen. Vi hos Social Zoo mener, at likes er blevet lidt kunstigt blæst op. Det har udadtil kunnet se ud til at illustrere noget om popularitet eller bruges som en sammenligningsfaktor. Men vi synes egentlig, at likes er ret ubetydelige i det samlede billede, hvis vi kigger med kommercielle briller."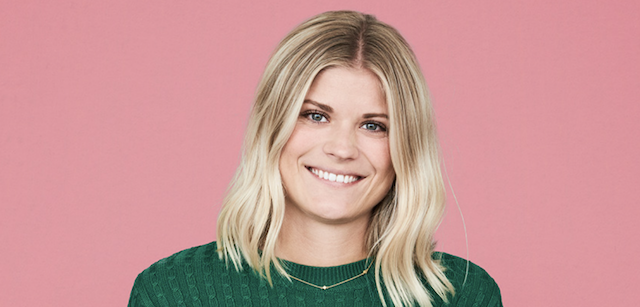 Karoline Korsholm Boysen, influencerspecialist hos STEP, mener heller ikke, at ændringen nødvendigvis ændrer det store ved markedsføringsformen:
"Ligesom med følgerskare er likes ikke nødvendigvis lig med rækkevidde og eksponering, og derfor behøver det heller ikke være et succeskriterie at få mange likes. Jeg synes, man som markedsfører stadig kan føle sig tryg i brugen af influencermarketing, da det nemlig ikke blot handler om antallet af de likes, influenten får, hvis man som virksomhed har til formål at ramme en specifik målgruppe."
Alligevel understreger hun usikkerheden ved de potentielle ændringer, der kan følge efter:
"Det kan komme til at have store konsekvenser for markedsføringsformen, da det eventuelt kan gå ind og påvirke hele algoritmen. Det ville kunne resultere i, at influenternes content ikke performer så godt som normalt, hvilket vil kunne påvirke den enkelte influents rækkevidde og dermed også den værdi, som influenten tillægger virksomheden."
Barbara Saouma påpeger også, at ændringen muligvis vil skabe et fald i likes:
"Måske kommer folk til at like mindre, fordi det ikke virker til at gøre en forskel udadtil, og man ender med at glemme at like. Så kunne engagement falde, post kommer ikke så langt ud, og budgetterne bliver derved mindre i sidste ende. Det kommer til at betyde, at reach vil falde for alle dem, der ikke formår at engagere deres følgere. Men sådan har det jo altid været."
Influencermarketing handler om så meget mere end likes, og jeg tror på, at værdien af disciplinen opstår, når man formår at tænke aktiviteterne på tværs.
Fremtidens influencermarketing på Instagram
Der er altså en mulighed for, at måden, brugerne agerer på de sociale medie på, vil ændre sig. Men både Barbara Saouma og Karoline Korsholm Boysen peger på, at likes ikke er grundlag for, hvordan influencermarketing fungerer i dag. Dog vil der til gengæld stilles større krav til de midler, der allerede bliver taget i brug.
Social Zoos Barbara Saouma skriver følgende:
"Det bliver stadig en mulighed for den enkelte profil at trække rapporter over performance og engagement. Hvilket selvfølgelig langt hen ad vejen er en afgørende præmis for det arbejde, vi laver. Derfor er det stadig muligt at lave forecast, mediekits og afrapportering til kommerciel brug."
Hun tilføjer: "Det er selvfølgelig også rigtig vigtigt at kunne afrapportere på kampagner, da budgetter naturligvis skal kunne forsvares. Det er også vigtigt ikke at miste kadencen i et samarbejde, og derfor er det en god ting, at der fortsat er afstemt KPI'er mellem kunden og influenten. Det er enormt stærkt ved Instagram, at alt kan måles meget nøje i kommercielt regi."
STEPs Karoline Boysen mener også, at det handler om at tænke i mere kreative baner:
"Det stiller selvfølgelig nogle større krav til det strategiske setup ved en influencerkampagne, og vi ser allerede nu en tendens til, at influencermarketing skal tænkes mere over i kreative koncepter og involvering af forbrugeren. Influencermarketing handler om så meget mere end likes, og jeg tror på, at værdien af disciplinen opstår, når man formår at tænke aktiviteterne på tværs, fx gennem paid social, på websitet, i film, events etc., så man får den fulde valuta for indsatsen."
Jeg håber og tror på, at forbrugeren stadig vil like lige så meget på sociale medier, som de gjorde før, hvis ikke endnu mere – nu da det sociale pres og konkurrencen om likes er slut.
Hvad nytter det?
I følge Instagram selv vil deres tiltag lette presset hos de unge på Instagram. Fokusset vil vende væk fra likes og hen på, hvordan opslag påvirker brugerne emotionelt:
Our interest in hiding likes really is just to depressurize Instagram for young people. It'll likely effect how much some people engage on Instagram, probably liking a bit less and posting a bit more, but the main thing we're trying to learn is how this effects how people feel.

— Adam Mosseri (@mosseri) November 11, 2019
Barbara Saouma mener også, at det kan have en positiv effekt at fjerne offentlige likes:
"I forhold til brugeren og brugerne i mellem tror vi på en meget positiv effekt. Vi tror, at det at være til stede på Instagram bliver, som oprindeligt tænkt, mere organisk. Der skal ikke vurderes i 'det rigtige tidspunkt at poste på', eller 'har hun fået flere likes end mig på en given kampagne'. Det er kun influenten og dennes bureau/agent selv, der ved, hvordan et billede performer. Og den viden bliver selvfølgelig delt med den betalende kunde. Måske endda denne viden bliver mindre relevant, når den ikke hele tiden skal ses i lyset af, hvordan andre performer."
Og begge specialister er inde på, at det også kan have en større positiv effekt. Barbara Saouma tilføjer:
"Dette, tror vi, kommer ikke kun til at gøre sig gældende blandt dem, der lever professionelt af at være på Instagram, men også de utroligt mange unge mennesker, der er vokset op i en verden, hvor meget anerkendelse kommer i form af digitale likes."
Karoline Korsholm Boysen slutter: "Jeg håber og tror på, at forbrugeren stadig vil like lige så meget på sociale medier, som de gjorde før, hvis ikke endnu mere nu, da det sociale pres og konkurrencen om likes er slut."