Den 11. juni kunne man i Washington Post læse, at Blake Lemoine, der som Google-udvikler havde arbejdet på AI-algoritmen kaldet LaMDA i flere år, nu var blevet overbevist om, at algoritmen var blevet sansende, havde fået bevidsthed og havde udviklet følelser. Baseret på de samtaler, han havde haft med Lambda, ville han vurdere, at den havde en intelligens svarende til en dreng på 11 år.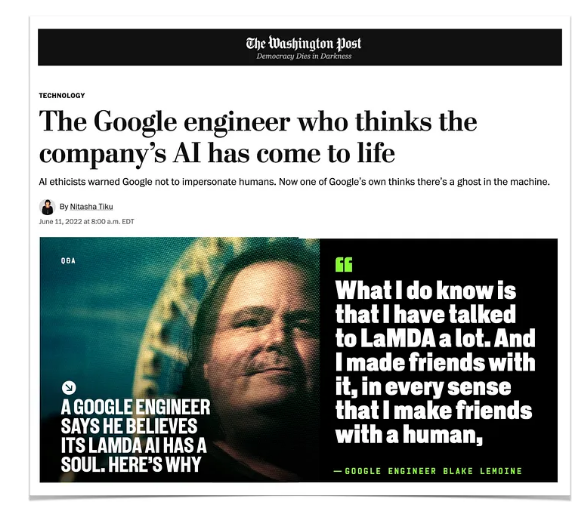 Kort efter blev han fyret fra Google og de nægtede at kommentere yderligere på artiklen, fordi den var baseret på fortrolig viden.
Dette antændte en vild global debat om, hvor tæt vi er på Artificial General Intelligence (AGI), hvordan vi overhovedet kan bedømme intelligens, og om en algoritme vil udvikle den samme slags intelligens, som vi har  – eller måske en helt anden type.
Artificial General Intelligence er en gammel drøm om at skabe en maskine, der har evnen til at forstå eller lære enhver intellektuel opgave, som et menneske kan. I mange år har man troet dette umuligt. Men selvom AGI stadig er i de tidlige stadier, har der været nogle bemærkelsesværdige fremskridt i de seneste år, og hastigheden af forbedringer er svimlende.
Et eksempel på AGI-lignende egenskaber er Googles AlphaGo, som jeg først skrev om i mine forudsigelser for 2019. Det er et AI-system, der var i stand til at besejre verdensmesteren i spillet Go i 2016 – en betydelig præstation, da Go har et næsten uendeligt antal potentielle træk, hvilket gør det til et meget sværere problem for en computer at løse. Nogle hævder endda, at det kræver intuition at vinde Go. Men på trods af at Go ahr været spillet i over 2000 år, lykkedes det algoritmen – ikke bare at vinde – men at ændre måden Go spilles på, hvilket har været lidt af en sensation.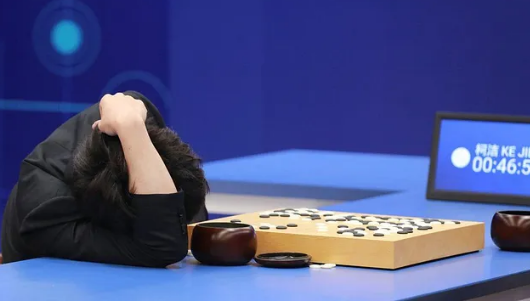 Et andet eksempel er OpenAi's GPT-3, en sprogmodel, der kan generere menneskelignende tekst. GPT står for Generative Pretrained Transformer, og algoritmen har været i stand til at udføre en række sproglige opgaver, såsom at skrive essays, poesi og artikler, men GPT-3 er også en meget habil programmør.
Udover disse eksempler er der også sket fremskridt inden for områder som computersyn, naturlig sprogbehandling og robotteknologi, som alle er vigtige byggesten for AGI. Bare tag et kig på Whisper, verdens mest nøjagtige talegenkendelses-algoritme (ASR), der kan transskribere og oversætte talelyd fra 97 sprog – selv under støjende forhold.
Men de helt store gennembrud ligger foran os, hvoraf nogle vil ankomme i 2023.
GPT-4 er på vej
Firmaet OpenAI, der står bag Dall-E, GPT-3 og ChatGPT, har arbejdet på et endnu mere kraftfuldt system kaldet GPT-4 i flere år. Og denne version forventes at blive frigivet allerede i løbet af 2023.
Men hvad kan vi forvente?
For det første vil jeg tro, at modellen vil være væsentlig bedre trænet end GPT-3, og træningsdatassættet vil være meget større. Dette vil føre til en endnu mere smidig og naturlig dialog og mere præcise svar leveret hurtigere.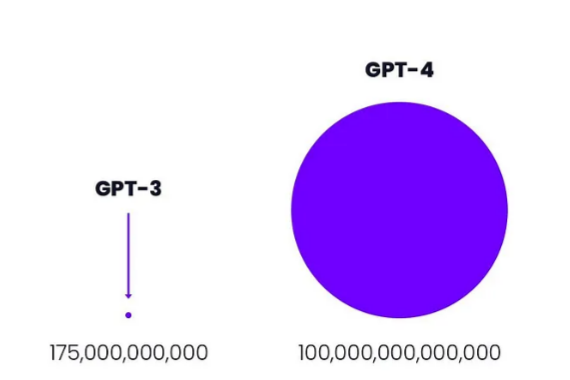 For det andet forventer jeg, at den er multimodal, hvilket betyder, at input ikke kun kan være tekst, men også stemmebaseret, videoer eller billeder. Og det samme gælder outputtet. Dette kunne være noget af en revolution og endnu et skridt hen imod en bredere fungerende intelligens.
Endelig drømmer AI-forskere om at skabe en AI, der kan lære af sig selv. En AI, der rent faktisk lærer af at blive brugt og selv opgraderer sine evner. Dette kunne være en del af den hemmelige sauce i GPT-4. Hvis det sker, ville det være det store gennembrud og sandsynligvis vejen til AGI.
Konkurrenterne
Google følger hurtigt efter med flere AGI-initiativer, hvor LaMDA er et af dem. De forventes at frigive en Chat GPT-killer i år kaldet: Sparrow.
I mellemtiden arbejder virksomheder og regeringen under radaren i Kina på lignende projekter. ERNIE 3.0 Titan fra den kinesiske søgegigant Baidu og M6 fra Alibaba er to imponerende offentlige kinesiske sprogmodeller, der nu er tilgængelige.
Og så er der en helt ny type algoritmer på vej, kaldet Action Transformers (ACT). Virksomheden Adept er langt fremme med en AI algoritme, som kan trænes til at bruge forskellige værktøjer til at løse de opgaver du stiller. F.eks. kan algoritmen selv finde ud af at bruge en browser til at søge på nettet.
Er vi der endnu?
Der er stadig noget vej endnu med AGI, og mange udfordringer mangler at blive overvundet. Nuværende løsninger mangler evnen til at forstå verden, på samme måde som mennesker gør, og de er ude af stand til at lære og tilpasse sig, som mennesker kan. Men det behøver de måske ikke. Måske når vi AGI gennem en anden form for intelligens, udviklet af selvlærende AI.
Så er der de mange etiske bekymringer omkring udviklingen af AGI, såsom potentialet for, at teknologien kan bruges til ondsindede formål eller tab af job. Eller at udviklingen løber løbsk.
På trods af disse udfordringer mener mange eksperter, at AGI er uundgåelig og vil have en dybtgående indflydelse på samfundet. Derfor er det vigtigt for forskere, politiske beslutningstagere, virksomhedsejere og den brede offentlighed at begynde at tænke på implikationerne af AGI, og hvordan man forbereder dens ankomst.
De nyeste fremskridt inden for AI-forskning har bragt os væsentlig tættere på målet. Med hver ny generation af modeller, såsom den kommende GPT-4, vil vi se et betydeligt hop i evnen til at forstå og generere menneskelignende tekst og adfærd, og vi er her vidne til en eksponentiel udvikling. Fremskridtene inden for deep learning og store sprogmodeller (LLM) taler sit klare sprog.
Jeg er overbevist om, at 2023 vil give os flere store teknologiske gennembrud, der kan bringe os adskillige skridt tættere på AGI.
Tim Frank Andersen er stifter af Liveshopper