Potentialet for menneskelige digital twins i metaverset er enormt, fra virtuelt arbejde og samarbejde til uddannelse, underholdning, sundhedspleje og terapi. 2023 bliver året, hvor mange af os begynder at bygge og bruge mindst én digital fortolkning af os selv.
Digital twin-teknologi har allerede revolutioneret den måde, virksomheder tænker på fysiske objekter, processer og tjenester. En digital tvilling er en digital repræsentation af et fysisk system, såsom en jetmotor, en vindmøllepark, en bygning eller endda en hel by. Denne teknologi giver ingeniører og udviklere mulighed for at skabe virtuelle modeller af fysiske enheder og processer, som derefter kan bruges til at indsamle data, lave simuleringer og forudsige systemers adfærd og ydeevne.
En digital tvilling er i bund og grund et computerprogram, der bruger data fra den virkelige verden til at skabe simuleringer, der kan forudsige, hvordan et produkt eller en proces vil fungere i det virkelige liv.
Med integrationen af Industry 4.0, kunstig intelligens og softwareanalyse er disse virtuelle modeller blevet et kraftfuldt værktøj til at drive innovation og forbedre ydeevnen.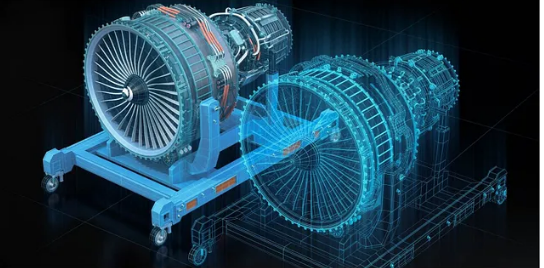 Med fremkomsten af virtual reality og metaverser kan konceptet om en digital twin nu også anvendes af os som mennesker. En menneskelig digital tvilling er en virtuel version af en fysisk person, som kan bruges til at interagere og engagere sig i metaverset på måder der før varumulige.
Forestil dig at kunne opleve virtuelle verdener og simuleringer, som om du faktisk var der, med evnen til at interagere med andre avatarer og objekter, ligesom du ville gøre i den virkelige verden. Det er allerede på betastadiet, at du vil kunne mærke, hvad der foregår via haptisk feedback i handsker eller en hel dragt til kroppen.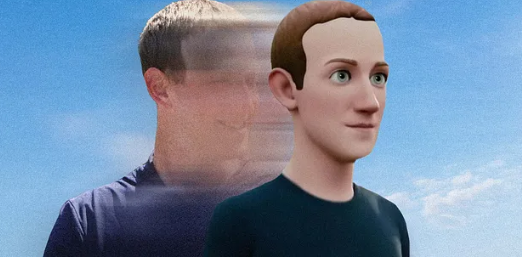 Din digitale tvilling vil være i stand til at lære af dine interaktioner og præferencer, hvilket giver mulighed for en mere personlig og fordybende oplevelse. Med evnen til at replikere menneskelig adfærd og følelser, kan menneskelige digitale tvillinger også bruges til at teste og optimere produkter, tjenester og måske endda regler og politikker, inden de implementeres i den virkelige verden.
Fra spil til det virkelige liv
At eje en digital karakter med unikke rekvisitter har længe været en mulighed i spilverdenen, og teknologien bag er blevet stadig mere sofistikeret. Unreal Engines' platform til at skabe virtuelle mennesker: Metahuman, er et imponerende program. Bare tag et kig på traileren til det kommende spil: Death Stranding 2, hvor alle de realistiske personer i spillet er produceret i Metahuman.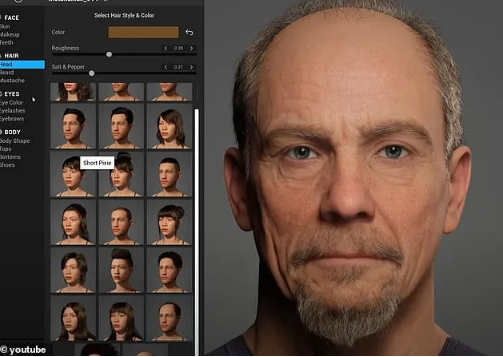 Programmet er nu åbent for alle. Den seneste version giver dig endda mulighed for at indsætte en gitter-scanning af dig selv så du kan skabe en helt naturtro digital stand-in.
Meta arbejder også på en avatar-creator kaldet Codec Avatars 2.0. Den blev første gang demonstreret på Meta Connect 2022. Deres program giver dig mulighed for at scanne dig selv med din mobil og øjeblikkeligt skabe en naturtro digital version af dig selv, som du kan bruge til at skabe en tilstedeværelse af dig dig selv i Virtual Reality og Metaverser.
En af udfordringerne med Metaverse-avatarer er imidlertid, at du kan ende med at have en i hver verden, hvilket selvfølgelig er bøvlet og uhensigtsmæssigt, specielt hvis du har brugt en formue i én verden på at købe et lækkert outfit til din digitale udgave af dig selv, men som du så ikke kan tage med hen i en anden virtuel verden. Forhåbentlig vil den nyligt introducerede Ready Player Me-avatar API løse dette problem ved at lægge et lag mellem metaverser, så avatarer på sigt kan flyttes fra et sted til et andet.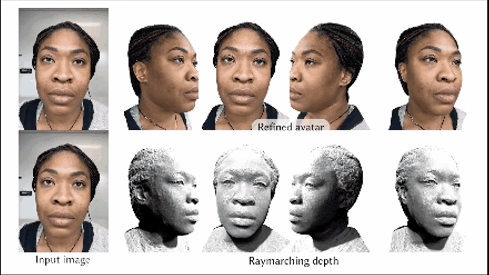 Men det hele er ikke kun sjov og leg. Efter Covid har vi alle vænnet os til at arbejde sammen gennem digitale platforme, som stadig vil fortsætte med at udvikle sig. Til det formål vil vi i sidste ende alle have brug for en 3D-avatar, der på en overbevisende måde kan udtrykke, hvad vi tænker og mener og som kan repræsentere os i digitale møder.
Jeg forudser, at vi ender med at have mindst to personlige avatarer: En til forretningsmæssige, uddannelsesmæssige og seriøse formål , hvor vi vil foretrække en digital dobeltgænger, der ligner os selv så tæt som muligt.
Og så vil vi eje en avatar, hvor vi kan lege med vores identitet og personlighed – en mulighed for at være en anden person i vores fritid.
I takt med at teknologien fortsætter med at udvikle sig, vil konceptet om en menneskelig digital twin i metaverset blive stadig mere relevant, og det bliver interessant at se, hvordan det vil forme vores interaktioner, relationer og samfund i fremtiden.
2023 bliver året, hvor mange af os begynder at bygge vores egne online-personas i 3D og begynder at lege med dem for at lære, hvordan det fungerer.