I 2022 finder et af verdens største comebacks sted i London. Fra den 27. maj vil du kunne se ABBA på scenen igen, for første gang i 40 år. Og på magisk vis kommer de til at ligne sig selv, som de så ud for 40 år siden.
For de vil ikke være der i kød og blod, men vil gå på scenen som 'Abbatarer' – deres egen beskrivelse af den kombination af teknologier, de bruger til at skabe de naturtro avatarer, der vil indtage scenen i stedet for de nu +70-årige medlemmer af bandet, der hellere vil hygge sig hjemme i sofaen.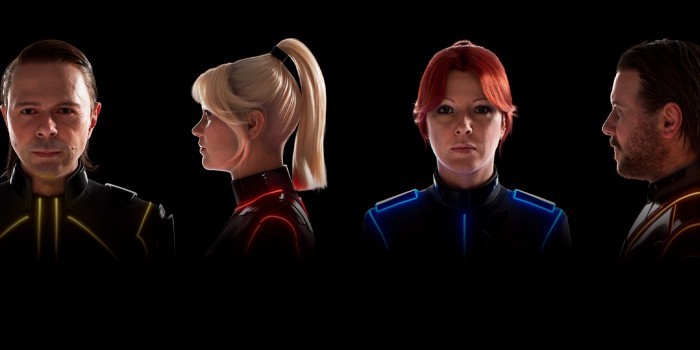 De digitale 'Abbatarer'
Industrial Light and Magic har haft 850 personer på projektet i tre år. ABBA optræder med to koncerter pr. dag på et spillested med plads til 3.000 publikummer, lavet til formålet.
Hvis det bliver en succes, har det potentiale til at revolutionere koncert- og underholdningsindustrien. Det gør det muligt for alle kunstnere at teleportere sig selv gennem tid og rum, så man kan opleve dem eksempelvis mange år efter deres død.
Hvis du synes, det er vanvittigt, så tjek Hatsune Mikus Magical Mirai 2021-show. Koncerterne udføres af 100 procent digitale animerede figurer, og er udsolgt år efter år i Japan. Dog mangler disse oplevelser muligheden for interaktion mellem skuespiller og publikum, fordi alt er indspillet på forhånd.
Holoportation i realtid er allerede muligt
Holoportation, som vi har set det i science fiction-film i mange år, giver reelt mulighed for dialog og interaktion i realtid over store afstande. Det kan nu være på nippet til at blive en realitet på grund af en løsning fra virksomheden PORTL.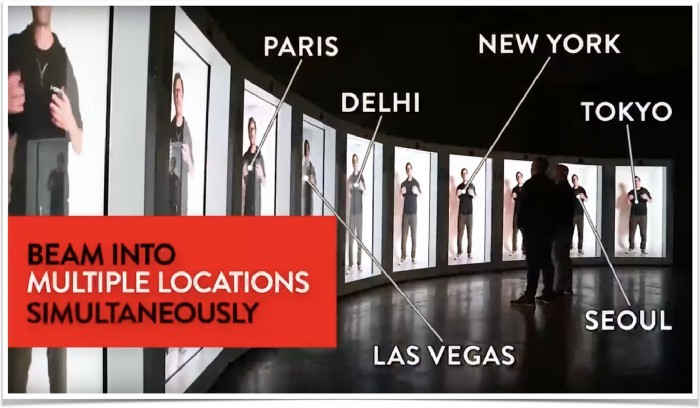 Med Portl kan du være tilstede i realtime over hele verden
Portl har skabt en kabinelignede portal: PORTL Epic, der er på størrelse med en sodavandsautomat. Løsningen genererer realtime 3D-projektioner i menneskestørrelse og 4K-opløste hologrammer.
100 af disse kabiner er allerede placeret rundt omkring i verden fra Abu Dhabi til Miami. Med deres løsning kan du beame dig selv ind i en af disse kabiner eller i alle på én gang.
Kabinerne kan placeres i et bestyrelseslokale, på en scene, i et auditorium, eller hvor det giver mening. Hvis du vil købe en løsning, koster den cirka 100.000 dollars. Ved hjælp af et kamera og en mikrofon kan du se, høre og interagere med mennesker, som er tusindvis af kilometer væk. Det kan f.eks. give CEO's mulighed for at være til stede på alle virksomhedens kontorer på én gang.
Det vil også give universiteter mulighed for at præsentere de bedste lærere og professorer fra hele verden. Og det gav P. Diddy mulighed for at beame sig hjem til sin søns 23-års fødselsdag.
Andre virksomheder som Microsoft arbejder på at gøre holoportation til virkelighed. Og i maj 2021 afslørede Google sin nye teknologi, der kaldes Starline.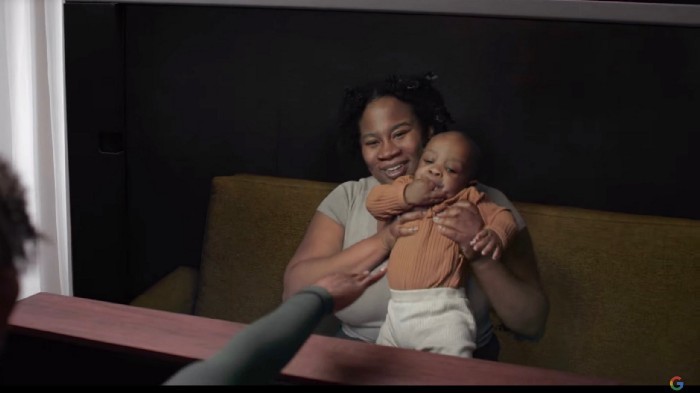 Google Starline er ligesom Teams med 3D
Google Starline gør det muligt for folk at mødes ansigt til ansigt så tæt på virkeligheden, at folk, der har prøvet det, troede, at det var ægte. Denne form for hypertelepresence ser meget lovende ud, men Googles projekt er stadig kun på teststadiet og dermed nogle år fra at komme på markedet.
Det japanske firma NTT har skabt Kirari, der er en teknologiløsning, som indsamler og behandler og transmitterer information synkront i realtid og dermed leverer en banebrydende ultrarealistisk seeroplevelse, der aldrig før er set. Det er svært at forklare, men prøv at se videoerne.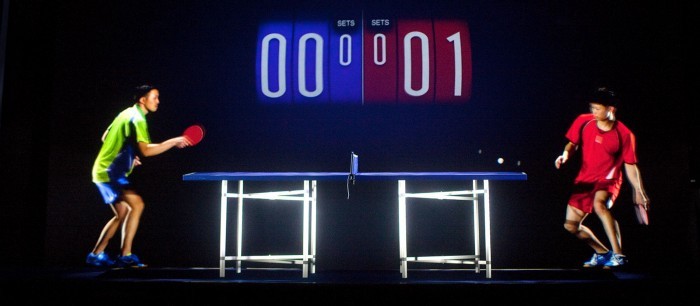 NTT Kirari
NTT satser på at kunne transmittere og reproducere hele sportsarenaer til fjerntliggende steder. En version af teknologien blev brugt under OL i 2021 til at levere en helt ny seeroplevelse af de olympiske sejlsportskonkurrencer.
NTT forestiller sig, at fremtidige sportsbegivenheder kommer til at skulle ses på afstand, og de ønsker at bringe oplevelsen så tæt på virkeligheden som muligt.
Skat, jeg holoporterede lige børnene
Med pandemien blandt os, som sætter begrænsninger for vores muligheder for at mødes og rejse ud sammen, ser det ud til, at vi bliver nødt til at finde nye og alternative løsninger.
Jeg forudser derfor, at holoportationskoncepter og -løsninger vil blive en del af vores liv i en overskuelig fremtid, og at ABBA-arrangementet vil bane vejen til en ny del af oplevelsesøkonomien.
Her er de to første trends:
Trend nr. 2: Metaverse – velkommen til den nye digitale verden
Trend nr. 1: Generation Alpha: Den mest socialt isolerede generation til dato