To nye kunder til Frankly
Det digitale bureau Frankly har vundet to nye kunder. Henkel og Facebook.
For Henkel skal man lave stort elearning-projekt, fortæller CCO og partner, Klavs Valskov:
"Det er en gigantisk opgave der løber over 3 år. Vi er jublende lykkelige, da det er en ny kæmpe kunde, der passer lige ned i det industrielle og internationale segment, som vi går efter."
For Facebook skal Frankly udvikle positionering af et nyt globalt policy program omkring artificial intelligence.
"Vi er ydmyge over, at disse globale brands og internationale teams vælger Frankly til. Sammenholdt med, at vi på halvåret har lavet en bundlinie, der lige er et hak bedre end 2019 – som var et rigtig fint år – på et bagtæppe af Covid, giver det os en enorm fortsat tro på vores strategi og kompetencer," siger Klavs Valskov.
Derudover har bureauet også fået en stor opgave fra Nordea, som har været kunde hos Frankly i godt 10 år. Her skal man stå for at udvikle hjemmesiden, som er en kontrakt, der løber over de næste fem år.
Momondo og VisitDenmark bag ny podcast
Med Flemming Møldrup – der er en del af teamet hos Kender du Typen – er vært i en ny podcastserie fra Momondo og VisitDenmark.
I podcasten, der hedder 'Der er en yndig quiz' vil en række kendte danskere i seks afsnit sætte fokus på det danske sommerland.
Målet med tiltaget er at øge rejselysten i Danmark og inspirere til nye oplevelser og er en del af kampagnen 'Meget mere end ​bare Danmark' som 19 danske destinationer og VisitDenmark, står bag.
"Selv om rigtig mange danskere hvert år holder ferie i Danmark, er der en tendens til, at danskerne tager Danmark for givet. Det skal kampagnen 'Meget mere end ​bare Danmark' ændre på. Vi vil skabe en positiv stemning om det danske ferieprodukt og få flere danskere til at gå på opdagelse i landet. Det er jeg sikker på, at podcasten kan bidrage til på en inspirerende og underholdende måde," siger marketingdirektør Janne Grønkjær Henriksen, VisitDenmark.
Podcasten er produceret af Heartbeats.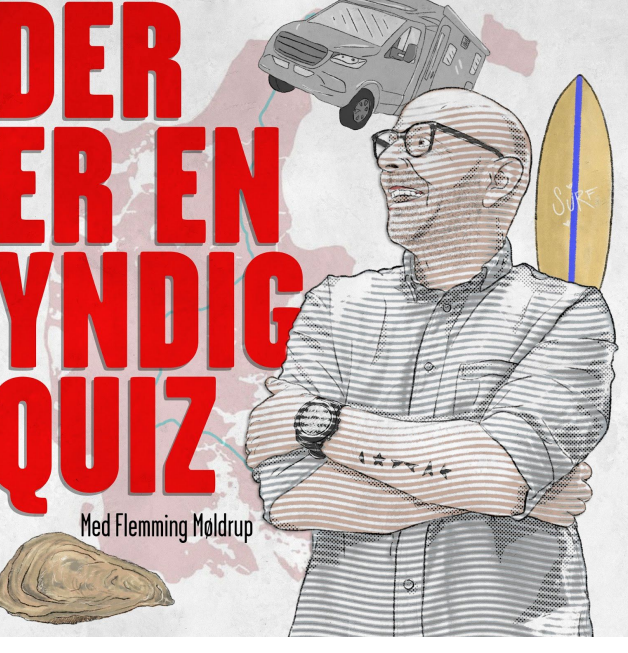 Ny turistkunde til Ehrenberg Sørensen
Ehrenberg Sørensen Kommunikation har vundet et udbud for Sveriges andenstørste by Göteborg, hvor man skal stå for PR & kommunikationstjenester i Danmark.
"Vi har oprustet vores turismekompetencer for at imødekomme de behov, der er opstået efter omorganiseringen i den svenske turistindustri. Vores mål er at være den førende leverandør af public relations inden for turisme på tværs af landegrænser i Danmark, Sverige og Tyskland. Derfor er vi meget glade for samarbejdet med Göteborg & Co, der viser, at vores kompetencer og erfaringer er værdsatte," siger Anna Kron Boysen, der for nyligt er ansat som senior advisor hos Ehrenberg Sørensen Kommunikation. Anna Kron Boysen har tidligere arbejdet på Visit Swedens kontor i Danmark.
Se mere Bureaunyt her:
'Amerikansk' antihelt skal få turisterne til(bage) til Rebild