De ting, vi spiser, har gennemgået flere voldsomme forandringer gennem tiderne: Brugen af ild, skiftet til landbrug og opfindelsen af konservering. Nu er produktion af fødevarer på vej til at blive digitaliseret og det bliver den næste store revolution.
Det er på høje tid, at vi genopfinder vores globale fødevaresystem, for vi står foran en række store udfordringer: Vi skal i fremtiden producere betydelig mere mad uden at udtømme vores naturressourcer, vi skal generelt til at spise meget sundere, hvis vi vil undgå en enorm fedmeepedemi, og vi skal have løst vores miljø- og bæredygtighedsproblemer. Ny forskning viser, at mere end en tredjedel af alle menneskeskabte drivhusgas emissioner kommer fra fødevareproduktion. Forskning viser også, at fødevarer i gennemsnit genererer 2 tons CO2-ækvivalent (CO2e) udledning pr. person årligt. Så der er stort udviklingspotentiale for nye teknologier og nok at tage fat på! Heldigvis er arbejdet allerede begyndt.
Billede: Kunstig kød og fisk. Billedtekst: Kampen står om at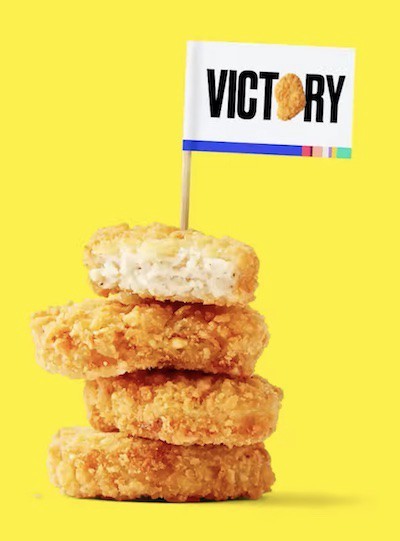 Kampen står om at skabe de bedste kunstige produkter
Kunstig kød og fisk
Går du ind i et hvilket som helst velassorteret supermarked i dag, finder du adskillige kunstigt skabte alternativer til kød og kylling. Markedet for plantebaseret kød vokser virkelig hurtigt. Alene i USA voksede salget med 45 pct. sidste år til i alt 1,4 mia. dollars. Kampen om førersædet i denne nye produktkategori har indtil videre stået mellem to amerikanske virksomheder: Beyond Meat, hvis produkter kan fås hos ca. 43.000 restauranter, og Impossible Foods, der istedet fokuserer på drive-thru restaurantkæder. Men der er en ny konkurrent på vej: den britiske virksomhed The Meatless Farm, grundlagt af danskeren Morten Toft Bech. Alle tre virksomheder er primært plantebaserede.
Sig hej til fremtidens velfærdskylling
Nye konkurrenter med laboratoriedyrkede kødalternativer dukker i stigende antal op på kødscenen. Mere end 80 start-ups rundt omkring i verden satser på alt fra rejer til laboratoriedyrkede bøffer. De dyrker lige nu kød i bioreaktorer. Celler taget fra dyr, uden at man skader dyrene, får næring i en suppelignende landing, rig på proteiner, sukkerarter, fedtstoffer, vitaminer og mineraler. Produkterne ender på vores middagsborde som kultiverede alternativer til opdrættede dyr, der ofte har levet under kummerlige forhold.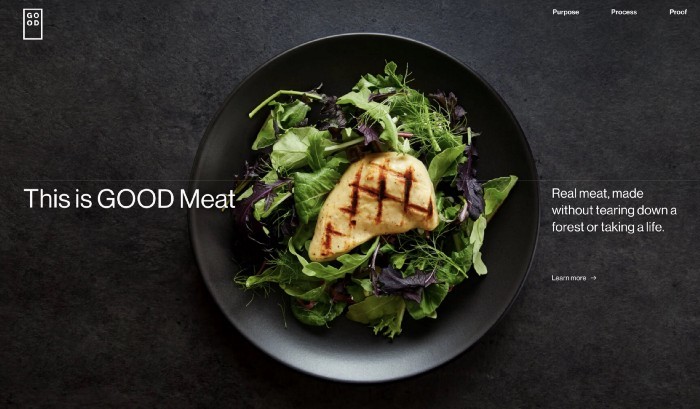 Good Meat er de første i verden til at sælge laboratoriedyrkede kyllinger
De første produkter er allerede på markedet: Good Meat sælger sin laboratoriedyrkede kylling i Singapore under sloganet: 'Real meat. Made without tearing down a forest or taking a life."
Wildtype har præsenteret sine første laboratoriedyrkede sushi-grade laks, og testpanelet blev blæst bagover.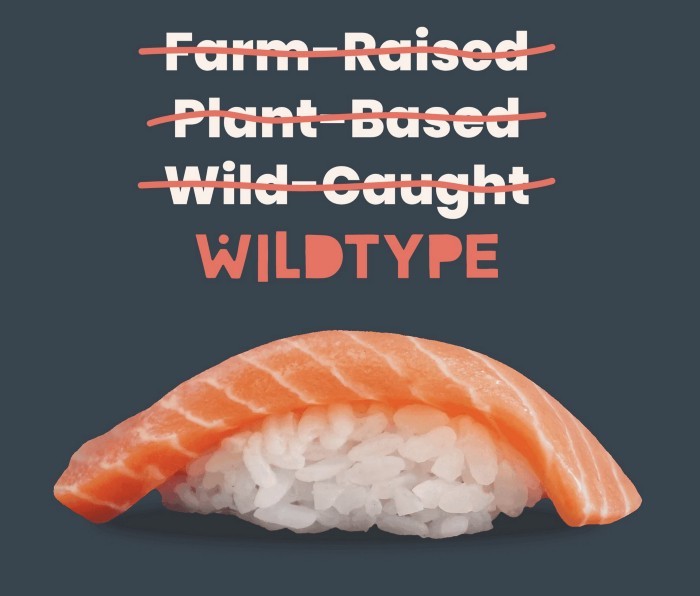 De ovenstående og 26 andre virksomheder blev udvalgt til semifinalerne i 'The $15 Million XPRIZE: Feed the Next Billion'- konkurrencen, der startede i december 2020. I konkurrencen dyster deltagerne om at finde det bedste strukturerede kyllingebryst eller fiskefilet alternativ, der kan erstatte eller udkonkurrere konventionel kylling og fisk. Vinderne bliver fundet i Q1 2024.

Hele Food Tech-industrien er velfinansieret: I 2020 blev rekordstore 3,1 mia. USD investeret i virksomheder, der arbejder på at udvikle fremtidens alternativer til kød, æg og mejeriprodukter ifølge en rapport fra Good Food Institute.
Det er let at forstå hvorfor: Det globale marked for kunstigt kød forventes at nå op på 450 mia. dollars i 2040 ifølge konsulentfirmaet Kearney.
3D-printet sushi og DNA-baserede diæter
I Tokyo har en ny restaurant ved navn Sushi Singularity været undervejs i nogle år. Konceptet er revolutionerende: Gennem biometriske og genetiske data bliver dit måltid personaliseret og optimeret til dine behov. Sushistykkerne vil bliver herefter 3D-printet, mens du ser på. Restauranten er stadig i den konceptuelle fase, men området for nutrigenomics (hvordan mad påvirker en persons gener, og hvordan disse påvirker den måde, kroppen reagerer på mad) ser meget lovende ud.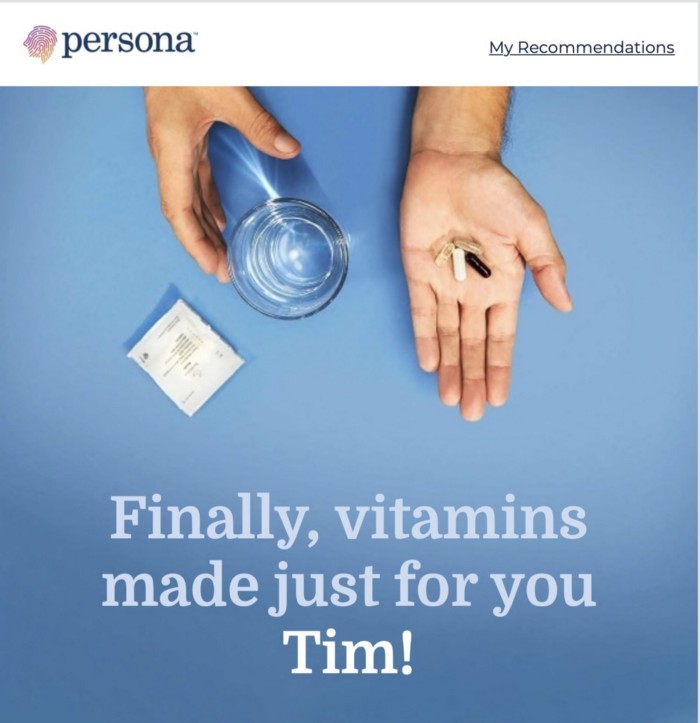 23andme kunne være et sted at starte, hvis du vil kende dine egne specifikke DNA-data, og hvordan de knytter sig til din ernæring – helt ned til anbefalingen af en personlig indkøbsliste, og til hvilke fødevarer du skal undgå. Mange af disse nutrigenomics projekter er stadig i sin vorden, men smartfood-produkter, der er ernæringsmæssigt optimeret, er kommet på markedet.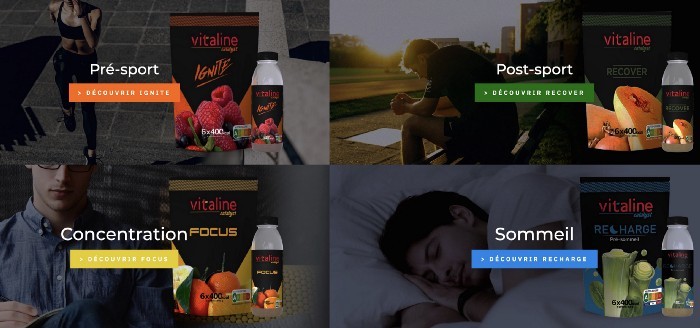 Vitaline leverer produkter, der hjælper dig med at koncentrere dig mere, restituere hurtigere eller sove bedre.
En tur i den vertikale have
Mens GMO'er således er godt i gang med at blive rebrandet til Smartfoods for at blive mere acceptable, forsøger de samtidig at løse nogle af vores udfordringer ved at introducere nye produkter med bedre egenskaber. Pairwise arbejder på at udvikle nye lækre typer af næringsrige bladgrøntsager og bær. Perfekte til at dyrke i din vertikale have.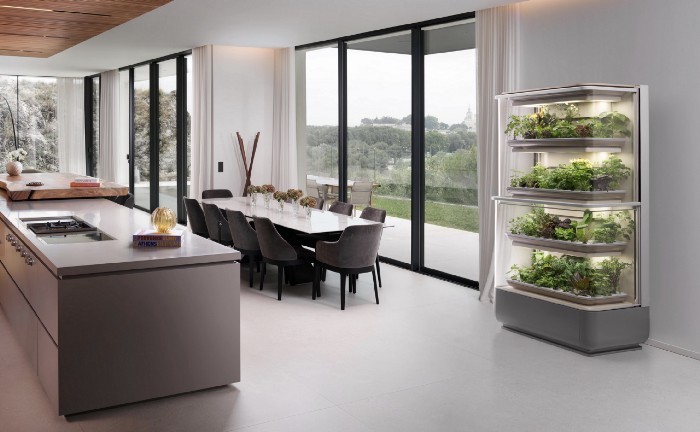 La Grangettes vertikale indendørs køkkenhave
Køkkenhaver har altid været populære, men det er svært at dyrke dine egne grøntsager, hvis du bor i byen, som mange mennesker gør. Det franske firma La Grangette har lanceret den perfekte løsning til det problem: Den vertikale indendørs køkkenhave med integreret AI, så du kan gro op til 64 forskellige planter – alt kontrolleret fra en app. Og så er imponatoreffekten altså også rimelig stor!
Området Industrial Vertical Farming: dyrkning af grøntsager indendørs under kunstigt lys, udvikler sig lynhurtigt over hele verden – også i Danmark. Nordic Harvest er frontløber i at gøre denne bæredygtige og miljøvenlige produktionsmetode til et kommercielt levedygtigt alternativ.
Fortæl mig, hvad du spiser, og jeg fortæller dig, hvem du er
Den franske gastronom Jean Anthelme Brillat-Savarin er citeret for at sige: "Dis-moi ce que tu mange, je te dirai ce que tu es."
I fremtiden vil det, vi spiser, være helt anderledes end i dag så gad vide hvad det kommer til at betyde for hvem vi er? Jeg forudser i første omgang, at vi kommer til at se meget mere til nogle af disse ændringer allerede i 2022.
Her er de første fire trends:
Trend nr. 4: Sig hej til dine nye virtuelle ansatte
Trend nr. 3: Holoportation giver nyt liv til oplevelsesøkonomi
Trend nr. 2: Metaverse – velkommen til den nye digitale verden
Trend nr. 1: Generation Alpha: Den mest socialt isolerede generation til dato