LiDAR er en af de mest omtalte teknologier de senere år. Med applikationsområder inden for selvkørende biler, robotteknologi, kulturbevarelse og virtuel/augmented reality, revolutionerer LiDAR den måde, vi interagerer med vores omgivelser på.
Du spekulerer måske på, hvad LiDAR er, og hvordan det vil kunne ændre vores verden?
LiDAR, som står for 'Light Detection and Ranging', er en sensorteknologi, der bruger lasere til at måle afstande og skabe detaljerede 3D-kort over omgivelserne eller 3D modeller af emner. Den grundlæggende idé bag LiDAR er at sende en laserstråle ud, måle den tid, det tager for strålen at komme tilbage fra et objekt, og bruge den information til at beregne afstanden til det pågældende objekt. Og så bare gøre det med mange lasere og utrolig mange gange i sekundet.
LiDAR-teknologien har faktisk eksisteret i årtier, men det er først i de senere år, at den er blevet billig og kompakt nok til at blive brugt i forbrugerelektronik såsom smartphones og droner. Dette har åbnet en verden af nye muligheder for teknologien: fra at skabe præcise kort over bygninger og gader til at gøre det muligt for selvkørende biler at navigere sikkert gennem komplekse og dynamiske omgivelser i mørke.
En af de mest spændende anvendelser af LiDAR-teknologi er imidlertid skabelsen af de 3D-verdener, der er nødvendige for, at metavers-udviklingen kan tage fart. Metaverset er et begreb, der bruges til at beskrive konvergensen af det fysiske og virtuelle rum, hvor mennesker kan interagere med hinanden og med digitale objekter i et delt virtuelt miljø.
For at skabe et realistisk og fordybende metavers, ville det hjælpe enormt hvis vi var i stand til at optage og gengive den fysiske verden præcist. Det er her LiDAR-teknologien kommer ind i billedet. Ved at bruge LiDAR-sensorer til at scanne vores omgivelser og skabe detaljerede 3D-modeller, kan vi skabe en virtuel version af den fysiske verden, der næsten ikke kan skelnes fra den ægte vare.
Det har enorme konsekvenser for industrier som underholdning, arkitektur og rådgivende ingeniører, hvor nøjagtige 3D-modeller er afgørende. Med LiDAR-teknologi kan vi skabe virtuelle versioner af virkelige miljøer (også kaldet for digital twins) med utrolig præcision, så vi kan udforske og interagere med dem på måder, der tidligere var umulige.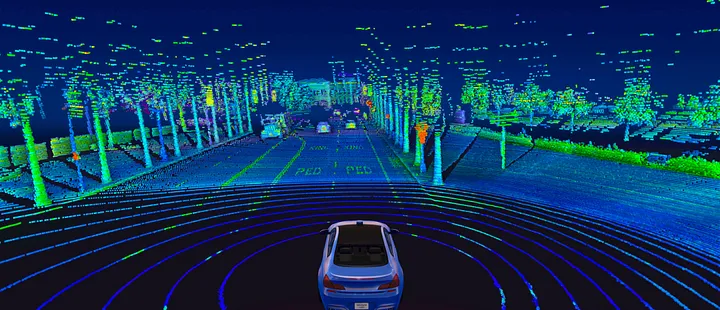 Men LiDAR-teknologi handler ikke kun om fremtiden. Den bliver allerede brugt i en lang række applikationer i dag. Selvkørende biler bruger fx LiDAR-sensorer til at 'se' – også om natten, når traditionelle kameraer har udfordringer – og navigere på vejene med usvigelig nøjagtighed. Aerial mapping er et andet område, hvor LiDAR bruges til at skabe detaljerede 3D-kort over et terræn, som kan bruges til forskellige applikationer fra byplanlægning til miljøovervågning. Et tredje område er crowd control i realtid.

En af de mest spændende udviklinger i de senere år har været integrationen af LiDAR-teknologi i forbrugerelektronik såsom smartphones.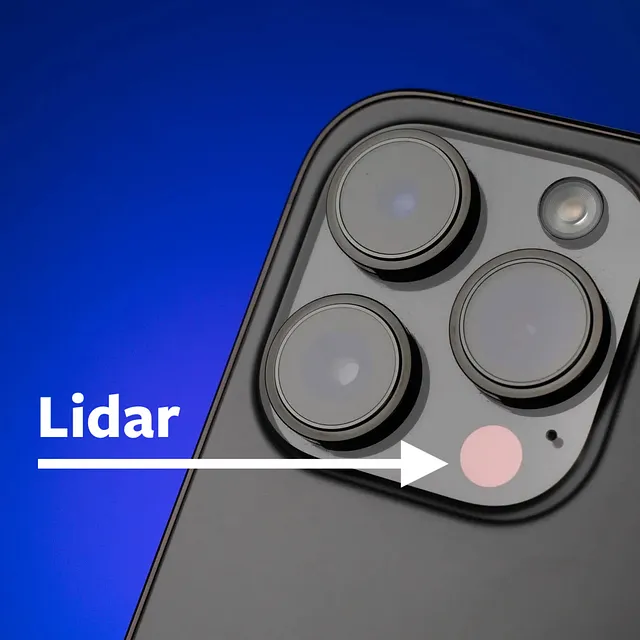 De nyeste iPhone-modeller kommer fx med en LiDAR-sensor. I øjeblikket bliver den brugt til at scanne vores ansigter mere præcist for at gøre ansigtsgenkendelse sikker nok som vores primære autentificering. Desuden bruger Apple LiDAR til at tage bedre billeder ved at tilføje dybdescanningsteknikker. Men den virkelige killerapp for Apple i fremtiden er deres satsning på augmented reality. Den indbyggede LiDAR-scanner lader brugere scanne deres miljø i realtid og øjeblikkeligt skabe detaljerede 3D-modeller vha. apps som Polycam. Bare vent og se, når Apple inroducerer deres første sæt AR/VR briller d. 5. juni i år!
Polycam er en revolutionerende app, der giver dig mulighed for at scanne et rum på få minutter med din Smartphone og skabe præcise 3D-modeller af dine omgivelser. Disse modeller kan derefter importeres til CAD-programmer, hvilket gør det muligt for arkitekter og designere at arbejde med data fra den virkelige verden i deres designprojekter.
Et rigtigt godt eksempel på, hvordan Polycam-appen har skabt betydelig værdi, er projektet Backup Ukraine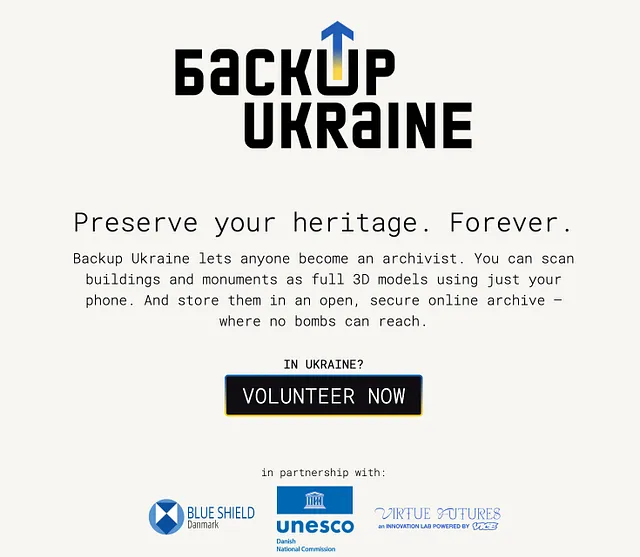 I et forsøg på at bevare Ukraines kulturarv fra at forsvinde pga. russiske bombninger, skabte Unesco et projekt, der tillader ukrainere at hjælpe med at scanne og uploade 3D-modeller af alt, hvad der skal gemmes og bevares til eftertiden. Med over 50.000 app-downloads og mere end 35.000 LiDAR-scanninger i Ukraine, har ukrainske borgere gemt betydeligt flere skulpturer end selv verdens største museer og kunstsamlinger. Du skulle prøve at downloade appen og forsøge selv.
Det er ikke kun Apple, der investerer i LiDAR. Mange virksomheder og organisationer udvikler i dag LiDAR-teknologi.
To af de højteknologiske sensorindustriledere, Velodyne og Oyster, fusionerede for nylig for at skabe et førende kraftcenter på dette område.
Waymo (oprindeligt grundlagt af Google) sværger til LiDAR i deres selvkørende robotaxis og biler, der kører rundt i Californien.
Startuppen Luminar leverer deres nye type LiDAR-sensor til eksisterende bilproducenter for at øge sikkerheden, undgå mindre biluheld og måske endda sænke prisen på din bilforsikring. De bruger lys med længere bølgelængde, som kan trænge igennem tæt tåge og regn endnu mere effektivt.
Hver af disse virksomheder arbejder på forskellige anvendelser af LiDAR-teknologi.
I sidste ende handler LiDAR-revolutionen om at skabe en bedre forståelse af vores miljø og bruge denne forståelse til at skabe mere fordybende og interaktive oplevelser. Uanset om vi udforsker en virtuel verden eller designer den virkelige verden.
I takt med at LiDAR-teknologien fortsætter med at udvikle sig, forudser jeg, at vi vil se endnu mere spændende løsninger i den nærmeste fremtid. Med LiDAR-sensorer, der bliver billigere og mere kompakte, vil vi snart se teknologien integreret i et endnu mere omfattende udvalg af forbrugerelektronik, fra smarte briller til VR-spillekonsoler.